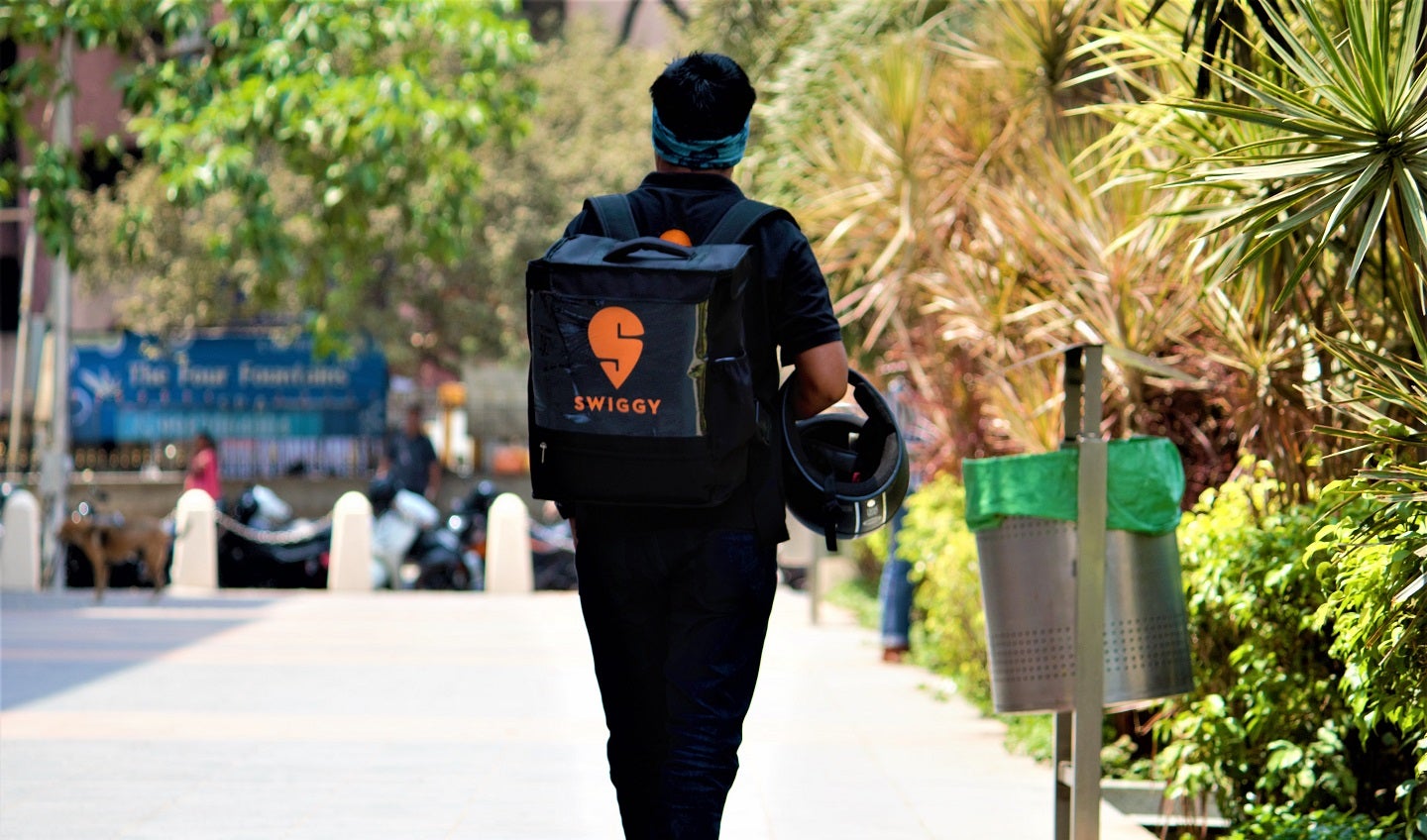 India's Reliance General Insurance has teamed up with food delivery company Swiggy to offer customised health insurance as well as personal accident and mobile phone insurance cover to latter's 300,000 delivery partners, reported Financial Express.
This insurance cover will be provided via insurance brokerage firm Gallagher Insurance Brokers.
Among the benefits provided to Swiggy's delivery partners include group mediclaim policy under which they can avail OPD treatment, medical hospitalisation, maternity cover, etc.
Similarly, under the group personal accident policy, the delivery partners will be provided insurance cover in the wake of accidental death and accidental permanent partial disablement.
Furthermore, the delivery partner will receive a loss of pay benefit during recovery in the case of accidental temporary total disablement.
Reliance General Insurance chief distribution officer Anand Singhi was quoted by the publication as saying: "We jointly recognized the need for a robust insurance product for the gig workers and developed just that together.
"Our insurance coverage ensures gig workers' financial protection and increases their propensity to avail timely healthcare. This will further help pave the way for a healthier population that is vital to our country's long-term prosperity."
Reliance General Insurance, the subsidiary of Reliance Capital, provides insurance products in motor, health, travel, and home verticals. It has a network of over 8,500 hospitals and serves retail, corporates, and SME clients.
Swiggy vice president of operations Kedar Gokhale said: "Swiggy was one of the first platforms to offer a well-rounded insurance product spanning accident and hospitalisation, Covid and other illnesses, maternity cover, paid recovery time-off, and mobile insurance to name a few.
"To continue these industry-best benefits, we have now partnered with Reliance General Insurance so our partners know that Swiggy will always have their backs."