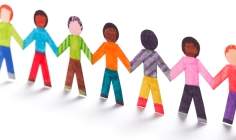 The 'forgotten community' of carers is at risk of being forgotten under traditional healthcare and protection policies, according to RedArc, a Punter Southall company.
RedArc said typically, those that will make use of policies such as group risk and private medical insurance (PMI) will be the person diagnosed with a primary health condition.
The company said while such support may be crucial to this group, those around them often also need help, and this need can easily go unnoticed.
RedArc said 6.5m people in the UK are carers with the figure expected to rise significantly.
Industry support needed
Describing them as the 'Forgotten Community' RedArc said it is calling on providers, intermediaries and employers to recognise that this group also needs access to support.
RedArc said traditional routes for healthcare rarely incorporate support processes for carers as the NHS is increasingly squeezed and private cover tends to prioritise the primary patient.
The company said carers often need ongoing help from someone specially trained who understands their particular needs.
RedArc is urging employers to investigate the support that is available, either directly or increasingly within protection products such as group risk and employee assistance programmes (EAPs).
The company would also like to see more insurers look at how they can enhance their services in this way, and it said some have been quicker than others to incorporate such additional services to support their offering and have found their propositions greatly enhanced, utilised and valued.
Christine Husbands, managing director for RedArc, said: "The business case is clear, every employer is likely to have employees who are also carers, many of them will try to juggle their day job with caring commitments. There is very specific support that this group needs which takes into account their mental health as well as their physical wellbeing. When they get the right help they are better able to cope with other aspects of their own life including their work."
RedArc's qualified nurses provide support for people, largely via insurance companies, cashplans and affinity groups.