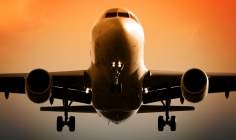 Australian airline Qantas has reportedly partnered with Australian insurance specialist TAL, which is part of the Dai-ichi Life Group, to offer a new range of life insurance products.
The Financial Standard said members of Qantas' Frequent Flyer programme can now access Qantas Assure Life Protect products, comprising life insurance, TPD, critical illness and income protection backed by TAL.
The products have been added to the existing Qantas Assure suite of travel and health insurances, with members who take out policies on the new products to be rewarded with Frequent Flyer points and a 10% discount on life insurance premiums if they are considered healthy within the Heart Foundation's BMI range.
TAL chief executive and managing director Brett Clark was quoted as saying: "TAL and Qantas both have proud histories. TAL has been protecting people for more than 140 years. We have a strong appetite to innovate and this new partnership with Qantas reflects this. TAL has invested in a new technology platform and product design to deliver a superior customer experience.
"There is a clear rationale for life insurance to become part of a rewards program that rewards healthy living and wellness. Life insurance, health insurance and wellness are all inherently linked so this new partnership is a natural progression in the Qantas Assure offer."
For all the latest insight, news and data on the global life and health insurance and reinsurance markets, visit www.lifeinsuranceinternational.com