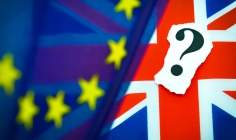 An analysis by the Association of British Insurers (ABI) has revealed around 80 pieces of EU legislation that have a particular impact on the UK insurance sector and long term savings industry.
Of the 80 pieces of EU legislation identified, the ABI found that
52 are transposed into UK Acts of Parliament
 15 apply directly
12 are not in force yet (but are expected to be before 2019)
46 apply across both general insurance (GI) and long term savings (LTS), while 30 apply specifically to GI and 5 specifically to LTS
The legislation ranges from key consumer protections like the European Health Insurance Card and data protection regulations, to EU wide prudential regulations like Solvency II.
Huw Evans, director general of the ABI, said: "While the Prime Minister has promised to enshrine all existing EU law into British law, there remains a much bigger challenge to decide which laws Parliament wants to retain in the longer term.
"This analysis sets out quite how wide-ranging those issues will be when it comes to insurance and long-term savings."
Evans added that the ABI and its members are committed to working constructively with the Government and parliamentarians to meet the opportunities and challenges ahead.