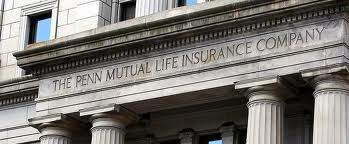 In his new role, O'Malley will be responsible for all of the firm's operating areas, including financial management, product development and management, new business and underwriting, producer and client services, information management and technology, the project management office, and Hornor, Townsend & Kent, Inc.
O'Malley joined Penn Mutual's Investment Department in 1994. In 2006, he was appointed as chief risk officer, which gave him responsibility for leading the company's enterprise risk management department.
Later, as senior vice president, O'Malley led the development and delivery of competitive products and solutions to meet the needs of the company's policyholders. O'Malley became a member of Penn Mutual's executive team as executive vice president in 2008, and was named CFO in 2010.
Penn Mutual Life Insurance president and CEO, Eileen McDonnell, said: "O'Malley's expertise, combined with his natural curiosity, has enabled him to build a successful 20-year career here at Penn Mutual."
"During his tenure, O'Malley's results-driven and collaborative leadership style has been key to strengthening our business and delivering on the promises we've made to our policyholders. His is a great story of outstanding local talent that began, stayed and grew at Penn Mutual," McDonnell added.