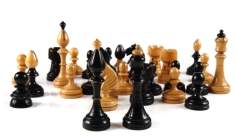 Pan-American Life Insurance Group (PALIG), a US-based insurance and financial services provider, has partnered with Coalition for College Savings (The Coalition), to provide The Coalition's member institutions with accident insurance coverage.
Now the member institutions can avail coverage and discounted rates on mandatory student and faculty accident insurance, student travel insurance, besides insurance coverage for intercollegiate athletes.
Pan-American Life vice-president of US benefits said: "Our partnership with The Coalition is a reflection of the increased awareness we're seeing among institutions and other businesses when it comes to the importance of offering accident insurance.
"The imperative is even stronger for higher education institutions where in addition to their faculty, they are responsible for the health, safety and security of their students. So while you can't predict when an accident will happen, you can establish a safety net that will provide the resources to respond quickly and effectively when necessary."
Member institutions will gain access to in-house claims processing capabilities and individual risk underwriters.
Coalition for College Cost Savings president Lyen Crews said: "In response to the needs expressed by our member institutions, we sought to find a strong, secure, committed provider of accident insurance, particularly for athletic programs. Pan-American Life is an A rated company with innovative solutions focused on higher education."