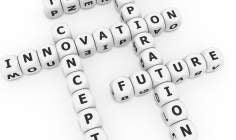 New York-headquartered Lemonade, the world's first peer-to-peer (P2P) insurance company, has launched – saying it's time to change insurance forever.
Lemonade Insurance Company is a property and casualty insurance company, which explains it has used artificial intelligence, machine learning and behavioural economics to carefully craft a user experience that it claims "is nothing short of magical".
On its website Lemonade states: "Traditional insurance companies make money by keeping the money they don't pay out in claims. This means whenever they pay your claim, they lose money. This is why getting your claims paid fast and in full is so hard.
"Lemonade was built differently. We take a fixed fee out of your monthly payments, buy reinsurance and use the rest for paying claims. But here's the thing: often money is left over at the end of the year, after paying claims. Instead of taking this money, we pay it forward to a cause you care about."
Lemonade mobile app for claims
Consumers who buy insurance with lemonade can file a claim by opening the Lemonade app and pressing the claim button. Lemonade says its goal is for the majority of simple property claims to be paid almost instantly.
Lemonade is available in both mobile (iOS and Android) and web versions.
It said it is rolling out its renters, condo and homeowners insurance in New York State, and it plans on expanding to other US states soon.
Reinsurers behind Lemonade
Berkshire Hathaway's National Indemnity, Everest, Hiscox, Munich, Transatlantic and XL Catlin – have all agreed to reinsure Lemonade.
Speaking in February 2016, Mike McGavick, CEO of XL Catlin, said: "Consumer trust in the insurance system is at the heart of the insurance business, and is essential to the success of any new venture. With this collection of leading reinsurers, Lemonade's customers will know this innovative venture is backed by some of the best and most established in the industry."
In December 2015, Lemonade announced it had secured $13m in funding in a round led by Aleph and Sequoia Capital.