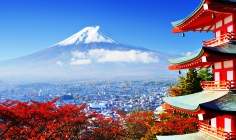 One Concern has signed a strategic partnership with Sompoto launch AI-enabled resilience solutions and disaster-risk reduction technologies in Japan.
The non-exclusive agreement is said to a follow successful pilot project by the companies in Kumamoto City, Japan.
The project leveraged Sompo's local knowledge and expertise with One Concern's seismic and flood technology.
Under the new agreement, One Concern and Sompowill foray into additional local geographies and expand beyond local government to target private customers.
As part of the first phase of the multi-year agreement, Sompo will invest $15m in One Concern. This will be in addition to the company's previous investment in One Concern's Series B equity financing round last year.
The agreement provides One Concern with a combination of licensing fee revenue and the potential for additional investment in the company.
One Concern CEO and co-founder Ahmad Wani said: "One Concern and Sompo are paving the way for Japan and the entire world to see that resilience is an urgent 'must have' — now more than ever.
"The world wakes up each day facing an uncertain future – whether it's the current global pandemic, California wildfires, or twin tropical storms in the Caribbean. Reducing that uncertainty to build lasting resilience is at the heart of what One Concern does."
Last year, One Concern raised $37min a Series B equity financing round co-led by NEA and Sozo Ventures.
Sompo, SB Energy and Plum Alley also participated in the round in addition to existing investors. One Concern has raised a total of almost $75m till date.
Last year, Sompo partnered with American big data analytics firm Palantir Technologies to launch a $100m joint venture (JV) in Japan.