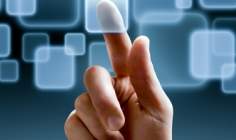 Insurers are to increase IT investment in mobile and big data, while continuing to replace core systems, according to Novarica's 8th annual study of US insurer IT budgets and projects.
Matthew Josefowicz, President/CEO of Novarica, said while spending ratios are staying within historical norms, Novarica, a technology strategy research provider, is seeing more spending go towards transformation.
He said: "With a heavy focus on core system replacement and new capabilities like digital and analytics, the industry is slowly but surely moving itself forward."
Key findings from Novarica included:
Estimated spending on digital and data combined equals estimated core systems spending. IT security, while a major concern, absorbs much less budget than any of these areas.
Top challenges for CIOs include improving IT operations; attracting, retaining, and managing talent; and dealing with resource constraints in the face of high demand for new capabilities.
Core policy administration replacement is on the agenda for more than one-third of insurers in the sample, but activity levels vary by size and sector. Portals and BI/Analytics are due for significant enhancements at nearly half of insurers across all sizes and sectors. Replacement rates for BI platforms are growing, especially among larger insurers.
SaaS/Cloud is now mainstream, especially for non-core applications. SaaS/Cloud for core insurance applications is poised to grow in 2016, with 15% of insurers planning to launch or pilot new systems.
Mobile deployment rates among insurers are poised to nearly double in 2016