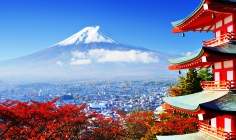 Nippon Life Insurance has acquired 85.1% stake in MassMutual Japan, a wholly owned life insurance and wealth management affiliate of American MassMutual International, for JPY104.2bn ($955m) in cash.
After the completion of this deal, which was first announced in March 2018, MassMutual International retains 14.9% stake in the company.
As a result of the transaction, MassMutual Japan will become an affiliate of the Osaka-based mutual life insurer Nippon Life.
It will operate under the brand name of Nippon Wealth Life Insurance Company from 1 January 2019.
MassMutual chairman, president and CEO Roger Crandall said: "We are pleased to close on our transaction with Nippon Life, as it will deliver significant value to our policy-owners, while expanding our ability to participate in select and attractive Asian markets.
"This transaction is aligned with our broader international strategy of forging distinct, mutually beneficial partnerships with successful, innovative companies to capitalize on emerging global opportunities."
Earlier in August 2017, MassMutual agreed to divest its Hong Kong-based life insurance business MassMutual Asia to a group led by Yunfeng Financial Group.