INDUSTRY TRENDS
Fitch remains downbeat on US life insurers
Rating downgrades of US life insurers will
continue to outnumber upgrades in 2010, warns Fitch Ratings. On a
more positive note, the ratings agency predicts the pace and number
of downgrades will moderate compared to action taken in 2009.
Expanding on its view, Fitch said its negative
outlook incorporates its expectations for further deterioration in
the commercial real estate market (CRE), weaker operating
fundamentals, weak demand for insurance and the "fragile nature" of
the US economic recovery.
"The impact of the financial crisis on the
pace of future industry consolidation, the evolving and uncertain
regulatory framework and the market demand for insurance products
is uncertain and will play out over a longer period of time," noted
Fitch.
Providing hope of a revision of its assessment
to a stable rating outlook as early as the second-half of 2010,
Fitch said this would require a sustained improvement in the
economy and confidence that losses on CRE-related assets will be
contained within its base-case loss estimates.
Fitch estimates that the US life industry's
losses on CRE-related assets will be between $15.7 billion to $19.1
billion in the "near to intermediate-term".
How well do you
really

know your competitors?

Access the most comprehensive Company Profiles on the market, powered by GlobalData. Save hours of research. Gain competitive edge.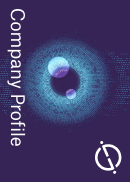 Company Profile – free sample
Thank you!
Your download email will arrive shortly
Not ready to buy yet? Download a free sample
We are confident about the unique quality of our Company Profiles. However, we want you to make the most beneficial decision for your business, so we offer a free sample that you can download by submitting the below form
By GlobalData
Rating agency Moody's anticipates insurers'
CRE-related losses to be about $10 billion over the next
two-to-three years.
COMPANIES
Swiss Re and Berkshire Hathaway in US life retrocession
deal
In a move to rebuild its depleted capital
resources, Swiss Re has reinsured a closed block of yearly
renewable individual life reinsurance business, written prior to
2004, with US investment company Berkshire Hathaway's Berkshire
Hathaway Life Insurance unit. Under the terms of the transaction,
the Swiss reinsurer said it will receive a ceding commission of
CHF1.3 billion ($1.23 billion), enabling it to release CHF300
million of capital.
Swiss Re added that, while it remains
committed to the US life reinsurance market, it believes the
proceeds and capital released by the transaction can be more
efficiently employed to achieve a higher return.
The deal further strengthens ties with
Berkshire Hathaway which in January 2008 announced it had acquired
a 3 percent stake in Swiss Re. Also at that time, Swiss Re entered
into a proportional reinsurance contract with Berkshire Hathaway
under which Berkshire Hathaway assumed a 20 percent share of all
Swiss Re's property and casualty business for five
years.
Separately, Berkshire Hathaway has accumulated
a 3.05 percent stake in Munich Re, according to a statement by the
German insurer and reinsurer. In addition to this stake worth some
$1 billion, Berkshire Hathaway has options to purchase an
additional 1.95 percent stake in Munich Re.
HEALTH INSURANCE
Most US consumers oppose health reform
Despite the heated political debate
raging in the US over health care reform, most consumers would be
happy to see the status quo maintained, a survey undertaken by
research and consulting organisation LIMRA International in late
January indicates.
According to LIMRA, 75 percent of Americans
who have health care insurance said they were happy with the
quality of the care they receive, relative to the premiums they
pay.
Further indicating a reluctance to see change
in the system, only a quarter of those surveyed support the current
health care reform legislation, compared with 40 percent who they
are opposed to it and 35 percent that did not know enough to form
an opinion.
However, the survey's findings could well
reflect self-interest rather than consideration of the wider
implications of the significant number of Americans with no health
insurance. According to the Henry J Kaiser Family Foundation, some
46 million people in the US had no health insurance coverage in
2008, a total representing 17.4 percent of the population under the
age of 65.
LIMRA associate research director Scott
Kallenbach said: "With 86 percent of those surveyed saying they had
health care coverage, we believe many people are leery that the
proposed legislation could affect their current coverage."
COMPANIES
High praise for Aviva's research effort
Aviva's efforts to understand the needs of it
clients have been acknowledged by the UK Market Research Society
(MRS) which has bestowed its 2009 award in the Financial Services
category on the UK insurer.
The research project, Customers at the
heart of Aviva: a new approach segmentation, was undertaken by
Aviva staff members Rachel Barnes and Kirsty Cogan, and Sarah
Castell, Amy Hawthorn and Billie Ing from market research firm
Ipsos MORI.
"This is an excellent example of client and
agency collaborating to maximise the value of research in
challenging circumstances," the MRS judges commented in their
citation.
According to the MRS, it is the world's
largest association serving professionals involved in market,
social and opinion research, business intelligence, market
analysis, customer insight and consultancy.
Aviva COO David Barral said: "This is the
largest single research project ever undertaken within Aviva's UK
Life and Pensions business, and its success means Aviva has
increased its understanding of customer needs and attitudes, both
financial and non-financial."
INDUSTRY TRENDS
Individual life activity on rise in North America
Despite fragility of the economic recovery in
North America, signs of a revival in activity in the individually
underwritten life market, evident since the middle of 2009, have
been reinforced by results for the fourth quarter of the year
released by MIB Solutions.
The life industry data specialist reports that
North American application activity in December was up 2.3 percent
compared with December 2008. This builds on November 2009's 3.9
percent increase to leave the fourth quarter result 2.8 percent up
on the fourth quarter of 2008.
The fourth-quarter improvement left
applications for 2009 as a whole 0.1 percent up on the level
recorded in 2008.
In Canada, fourth-quarter 2009 applications
were up 2.1 percent compared with the same quarter in 2008, while
for the year as a whole a 1.8 percent increase was reported.
US fourth-quarter 2009 performance was better
than that in Canada, with MIB reporting a 2.9 percent increase
compared with the fourth quarter of 2008. However, for the year as
a whole US application activity fell by 0.2 percent.
COMPANIES
Ebix enters Latin America's insurance technology
market
Marking its entry into Latin America, US
insurance industry software vendor Ebix has acquired Brazilian
insurance solutions specialist MCN Technology & Consulting
(MCN).
Established in 2001, MCN's flagship product is
Exchange for Annuities, the first exchange initiative between
Brazilian life insurance companies.
The exchange is used by 40 Brazilian life
insurers to transfer annuities between them, for which the National
Federation of Life and Retirement Annuities Insurance Companies
(FENAPREVI) charges a fee for every portability requested. MCN in
turn charges FENAPREVI for all portabilities transacted.
Ebix chairman, president and CEO Robin Raina
said Brazil was a natural choice for the company's Latin American
headquarters because it accounts for 40 percent of the region's
insurance revenues. MCN, he added, has strong relationships with
leading life and general insurers in Latin America.
Headquartered in Atlanta, Georgia, Ebix has 30
offices in the US, Canada, Singapore, Australia, New Zealand and
India. The company has supplied solutions to about 100 insurance
companies, third-party administrators, banks and financial
advisers, and some 300,000 brokers/agents in 50 countries.
In its 31 August 2009 edition, US business
publication Fortune ranked Ebix fourth in its list of the world's
100 fastest-growing companies.
COMPANIES
Axa to delist from NY Stock Exchange
Axa has announced it is to terminate the
listing of its shares on the New York Stock Exchange (NYSE) and
deregister with the US Securities and Exchange Commission.
Explaining the reason for the delisting, the
French insurer's management board chairman Henri de Castries said
trading volumes and liquidity on the NYSE had not developed to the
level hoped at the time of the listing in 1996.
De Castries added that trading volume on the
NYSE represents a small portion of Axa's global trading volume and
the market has not developed sufficient liquidity to be attractive
for most institutional investors.
These investors prefer the liquidity of Axa's
primary trading market, EuroNext Paris, which accounts for 95
percent of trading in Axa shares.
Axa intends to maintain its US American
Depositary Receipt (ADR) programme which will permit US investors
to continue holding and trading Axa ADRs in the US over-the-counter
market.
Axa's decision to delist from the NYSE
contrasts with that of British rival Aviva, which listed on the
NYSE on 20 October 2009.
At the time of the listing Aviva's group chief
executive Andrew Moss commented: "Listing now is a natural step as
more than 20 percent of our shareholders are in the US and we
expect that number to increase."
COMPANIES
Vienna Insurance Group comes out top in CEE
Vienna Insurance Group's (VIG) endeavours in
Central and Eastern Europe's (CEE) highly competitive insurance
market have been honoured by international insurance broking and
risk management organisation UNiBA Partners which has bestowed on
the Austrian insurer its 2009 Best Regional Insurer (CEE)
award.
The UNiBA Partners Awards are based on a
survey conducted globally among UNiBA Partners staff with the
primary criteria being innovation and problem solving, client
focus, claims service, loss control and risk management.
VIG first entered the CEE insurance market
some 20 years ago and is now active in 15 countries in the region,
where it operates about 50 companies in the life and general
insurance markets.
In a preliminary assessment of its 2009
results, VIG reported that, compared with 2008, its CEE units had
achieved a 9.3 percent increase in premium income on a local
currency basis with life insurance premiums rising by 15.2 percent
and non-life premium by 6.7 percent.
A general weakening of CEE currencies against
the euro in 2009 took its toll, with life insurance premiums rising
by only 5.5 percent to €1.35 billion ($1.9 billion) and non-life
premium income falling 2.9 percent to €2.8 billion.
PENSIONS
UK pension deficit soars on inflation jitters
Positive asset returns did not
prevent the combined deficit of defined benefit pension schemes
sponsored by the UK's top 350 listed companies soaring from £60
billion ($97 billion) at the end of 2008 to £170 billion at the end
of 2009, reveals data published by consultancy Mercer.
The consultancy lays the blame for
the increase on uncertainty over future inflation trends.
"Much focus has been placed on falls in
corporate bond yields from the highs seen earlier in 2009," said
Deborah Cooper, a principal at Mercer.
"However, over the past few months bond yields
have been relatively stable. Much of the recent increase in
liabilities can be attributed to changes in the long-term outlook
for inflation."
Mercer noted there is uncertainty around the
long-term impact that the Bank of England's quantitative easing
exercise will have on the UK economy and is causing investors to
seek protection from the risk of large changes in future price
inflation.
COMPANIES
Aviva sees opportunity in private insurance
Aiming to promote its international private
medical insurance (PMI) solutions among independent financial
advisers, UK insurer Aviva has announced it will offer 30 percent
initial commission on all new business covering up to 99 lives
started on or before 30 June 2010.
"International PMI is a key focus for Aviva in
2010 and initiatives such as this demonstrate our appetite to
compete in this market," said Andrew Turner, international manager,
Aviva UK Health.
Aviva entered the international PMI market in
October 2009 and has subsequently, noted Turner, "already written a
significant volume of business".
According to Aviva, its international PMI
solutions enable individuals and businesses to tailor their cover
to suit their needs and budget while complementing the health care
provision available in their country of residence.
BANCASSURANCE
Joint venture reshuffle in China's life market
Bank of Communications (CBC), China's
fifth-largest bank, has acquired the 51 percent stake held by China
Life in China Life CMG, a joint venture (JV) with Commonwealth Bank
of Australia (CBA).
China Life CMG, which has been renamed
BoCommLife under the new JV, was formed in 2000 as a JV between
China Life and Australian insurer Colonial Mutual which was in turn
acquired by CBA that same year.
CBA's new partner in its insurance JV has been
a long-time coming, China Life having committed to sell its stake
within three years of its listing on the Hong Kong Stock Exchange
in December 2003.
The JV with CBC represents a first in China,
with the bank being the first to be given approval by regulators to
enter the insurance market as part of a pilot programme.
"We intend to help grow the business
nationally by tapping into BoCom's resources and its enormous
distribution network," said CBA group executive, international
financial services, Simon Blair.
BoCom as partner brings with it 2,600 outlets
in 143 cities and 350 wealth management centres.