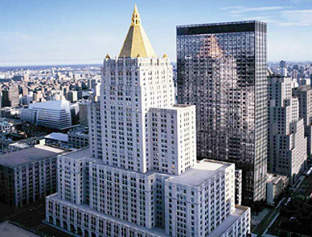 Fleurant currently serves as deputy CFO, a position he has occupied since October 2012 when the role was added to his other positions as senior vice president for finance and controller.
Fleurant will be responsible for the following departments: Controller's, Tax, Treasury, the Office of Risk Management and Chief Actuary, and Corporate Development, which includes planning, mergers and acquisitions, and rating agency relationships. He will report to Ted Mathas, New York Life chairman and CEO.
He has also been named a member of New York Life's Executive Management Committee, which comprises the company's senior executive leadership and assists the CEO in setting policy for the company.
New York Life chairman and CEO, Ted Mathas, said: "Over the past two and a half years, the Board and I have been impressed with the outstanding job John Fleurant has done leading the Controller's, Tax and Treasury departments, as well as overseeing the company's financial planning, accounting policy, and rating agency relationships. John has the right combination of experience, skill and insight for the complex role of CFO."