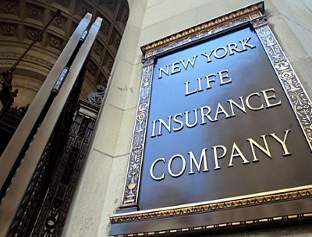 Mutual life insurer New York Life has expanded its whole life product range with the launch of new Chronic Care Rider that will help clients fund potential chronic care needs.
A low-cost addition whole life insurance policy, the new product has a premium that is guaranteed to stay level, the company said.
The benefits under the new policy can be used for at-home care, a nursing home stay, or to help supplement the needs of family members who are spending time providing care, without the requirement for receipts or plan of care.
Commenting on the new product, New York Life senior vice president Craig DeSanto said, "As a life insurance consumer is planning their whole life coverage, the availability of this rider is another way for consumers to take advantage of the flexibility and value of their whole life policies if they need to, and to create additional peace of mind that their families and loved ones will be taken care of in the future."
New York Life's Chronic Care Rider is now available on the company's newly issued Whole Life and Custom Whole Life insurance policies.