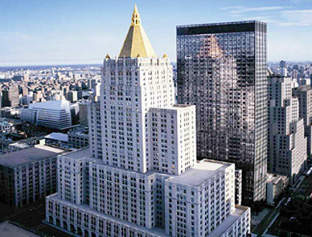 The company's insurance sales continued to grow, with individual recurring premium life insurance sales through agents up 4% over 2011. Life insurance policies sold through agents also rose 4% in 2012, indicating strong interest in protection products, with 45% of the company's new life insurance policies produced by agents serving the cultural markets. New York Life's cultural markets include African-American, Chinese, Hispanic, Korean, South Asian, and Vietnamese.
Agents also sold $4.7 billion of annuities of all types in 2012, a 9% increase from 2011. Sales of guaranteed lifetime income annuities through agents, including the new deferred income annuity, jumped 20% over 2011, reaching a record $1.6 billion. New York Life's annuity product suite offers consumers who are years away from retirement and those near or starting retirement the guaranteed income and financial flexibility they seek.
Sales of mutual funds through agents soared 34% over the prior year, to $807 million. The company's solid mutual fund sales are being driven by consistent investment performance from the company's investment boutiques in both income oriented and capital appreciation funds, which remain in high demand from customers. Barron's once again recognized New York Life's mutual fund complex, MainStay Funds, for delivering long-term results – naming MainStay the #1 fund family for the 10-year period in its annual ranking of mutual fund families. This is the fourth consecutive year that MainStay ranked in the top three for the 10-year period.
Mark Pfaff, executive vice president and head of New York Life's Agency Operations, credited the outstanding results to the company's elite field force. "What these sales figures signify is that consumers see the value of advice in these complicated times.
It's equally important for consumers to choose a company with which they can entrust their money and their futures. Our sales growth through the economic recession and beyond has crystallized the value of engaging with a New York Life agent. Our agents are recognized as the most educated and knowledgeable in the industry, and our life insurance products are backed by a company with a 168-year history of delivering on its promises and one with the highest possible financial strength ratings – a reliable combination in these uncertain times."
In 2012, New York Life led new agent membership in the Million Dollar Round Table (MDRT) in the United States for a remarkable 58th consecutive year. Membership in MDRT is a distinguishing life insurance career milestone for those demonstrating superior professional knowledge, experience and client service.