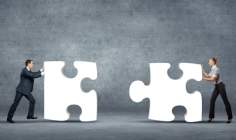 Dubbed Nationwide Summit and Nationwide Peak, the new FIAs allow advisors and clients to choose their own index allocation mix by percentage.
They can pick up one or multiple indices for their individualized index allocation strategy. Clients can also allocate some of their investment to the guaranteed fixed account in addition to the indices.
Nationwide Summit offers clients access to the S&P 500 and JP Morgan MOZAIC sm Index (USD), a multi-asset index designed to create consistent returns.
Both FIAs provide the joint option feature upon death for no additional cost. The joint option permits the annuity's death benefit to be paid to either surviving spouse, no matter who passes away first or who owns the contract – even in an IRA.
Nationwide life insurance and annuities senior vice president, Eric Henderson, said: "JP Morgan MOZAIC's track record of generating stable returns is a key part of what makes it compelling to both advisors and clients."