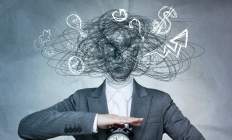 Sapiens said that it's configurable, rules-based policy administration platform will the insurer to more efficiently grow and manage its life insurance business.
With the completion of first phase deployment, of a multi-phased transformation initiative to modernize MTL's technical infrastructure, the Sapiens ALIS Agent and Commission module will manage MTL's sales and distribution network.
Later, the program will focus utilizing the Sapiens ALIS platform to support all of MTL's product offerings, including whole life, universal life, term and fixed annuities for new business and its in-force book of business.
Mutual Trust Life president and CEO Steve Batza said: "The ALIS system was the right choice for our modernization initiative.
"Sapiens ALIS provides us with the functionality and flexibility to more efficiently process our business and support our growth plans.
"The continued focus and commitment of Sapiens' team of skilled professionals were crucial in helping us to achieve the critical first phase of this complex project."