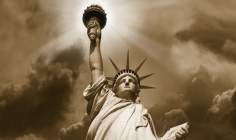 Health insurers in the US are expected to experience a slight dampening of medical costs over a short period of time, in the aftermath of Hurricane Sandy, according to Moody's Investors Service.
However, the ratings agency said the slight dip will not be enough to significantly affect full-year earnings.
Moody's explained that in this type of natural disaster, there are a number of factors that limit the number of claims incurred by health insurers. First, government and charities step in and provide care, which is not billed back to insurers.
This type of care is obviously more prevalent during the first few days after the storm, but in those areas where considerable infrastructure has been damaged or destroyed, that care could remain in place for a prolonged period of time, said Moody's.
Secondly, the ratings agency said that in the aftermath of the storm and clean-up, insurers incur fewer routine insured medical care costs.
For example, patients miss doctor appointments, and even once conditions return to normal, many of these missed appointments are not rescheduled since doctors are limited as to how many patients they can see in a day.
Somewhat offsetting these effects is the potential for extended lengths of stay for those already hospitalized as hospitals delay discharges.
In addition, Moody's said that insurers have traditionally provided financial assistance in the form of waiving co-pays and providing free prescription drug refills during disruption periods.
Moody's said another potential negative effect to small, localized health insurers that specialize in the small group market would be a revenue loss from local businesses that are unable to make
premium payments or are no longer in business.
However, it does not expect larger regional and national insurers in the US to be impacted, such as Aetna and WellPoint.
Moody's added that a final issue to consider is potential service disruption in processing claims.
It said the larger insurers have their claims processing centers scattered over a number of geographic locations and can electronically shift claims-paying capabilities to other sites when there is a local disruption.
Smaller companies generally have backup facilities or an outsourcing contract with a third-party vendor in place to handle a shutdown of their claims processing centres, explained Moody's.
The ratings agency stressed that maintaining a functional and efficient claims processing operation is crucial in these situations to provide doctors with needed income, avoid penalties and fines, and provide timely financial data for the company.