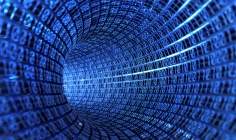 Blockchain technology can bring benefits to the financial industry and beyond, given time, according to Moody's Investors Service.
The ratings agency said blockchain technology has the potential to improve the efficiency and security of transactions and record keeping across a variety of mainstream processes and regulated industries. However, experts generally agree that wide implementation of the technology is still some time away.
In a new report, Moody's found that many companies are assessing how blockchain technology could affect their businesses and identified over 120 ongoing projects among the issuers that it rates. These span investments and partnerships with start-ups to internal projects and industry collaborations.
Applications
Moody's said the technology has applications in sectors ranging from capital markets and trade finance, healthcare and energy, to government taxation. For instance, the technology could potentially be applied to capital markets to eliminate the need for reconciling various ledgers by providing a shared and synchronized blockchain among participants.
Collin Thompson, co-founder and MD of Intrepid Ventures, a venture development company that engineers blockchain powered organisations has told Life Insurance International (LII) the obvious impacts on insurance from Blockchain will be in the area of decentralisation and automation.
This is because by nature, blockchain technologies are designed to enable, says Thompson.
Read the original article: http://www.lifeinsuranceinternational.com/features/innovation-focus-breaking-down-the-blockchain-opportunity-for-life-insurers-4949019/
Thompson's comments come after the Financial Times reported that the UK's Department of Work and Pensions began a trial in June 2016 of a system, which uses blockchain technology to pay benefits directly to claimants.
If successful, it is said that the system could be used for tax collection and the sharing of health records.
McKinsey view
McKinsey & Company says the insurance industry is uniquely positioned to benefit from blockchain technology. Its recent report says there are three ways in which blockchain can facilitate growth for insurers:
Improving customer engagement
Enabling cost-efficient product offerings for emerging markets,
and enabling the development of insurance products related to the Internet of Things.
Robard Williams, senior vice president at Moody's, said: "There is significant enthusiasm for the potential of the technology, but there is still a limited track record of large-scale blockchain implementation in a regulated environment, and many hurdles lie ahead before we see widespread applications."
Challenges
Among the challenges are the compatibility of blockchain technology with existing systems, the need for the development of industry standards and questions around regulatory treatment of the technology.
However, Moody's believes the efficiency benefits in terms of speed, cost, security and reliability, as well as the auditability of processes will continue to drive development and investments.
Longer-term, Moody's said credit implications for rated issuers will depend on whether the positives in terms of more streamlined processes and reduced costs outweigh the negatives in terms of the potential to create competitive pressure from incumbents and new entrants that improve processes by leveraging blockchain technology.