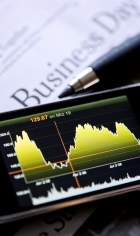 The new platform was announced through Sino US MetLife Insurance, a joint venture set up by a subsidiary of MetLife and Shanghai Alliance Investment (SAIL).
The US-based life insurer noted that its Digital Ecosystem is the first in the country to fully integrate online and offline sales, service and social channels.
MetLife China CEO George Tan said: "We spoke to Chinese consumers, and we learnt that they want easy to understand products and that clearly correspond with their life-stage needs; they also told us that these products need to transparent and convenient and easy to purchase."
Featuring WeChat capability, the platform can be combined with social media networks, as well as provides real-time analytics and improves customer relationship management.
Leveraging MetLife's new platform, consumers can easily select and compare insurance products, receive instantaneous quotes, buy online, connect with a local agent or channel of choice, make payments, or check on claims from any mobile or desktop device.
Established in 1868, MetLife offers life insurance, annuities, employee benefits and asset management services to approximately 100 million customers across the globe.