Mercedes-Benz Bank and its insurance partner HDI have collaborated to offer extensive insurance cover for electric and hybrid vehicles with a new electric protection module.
Free Whitepaper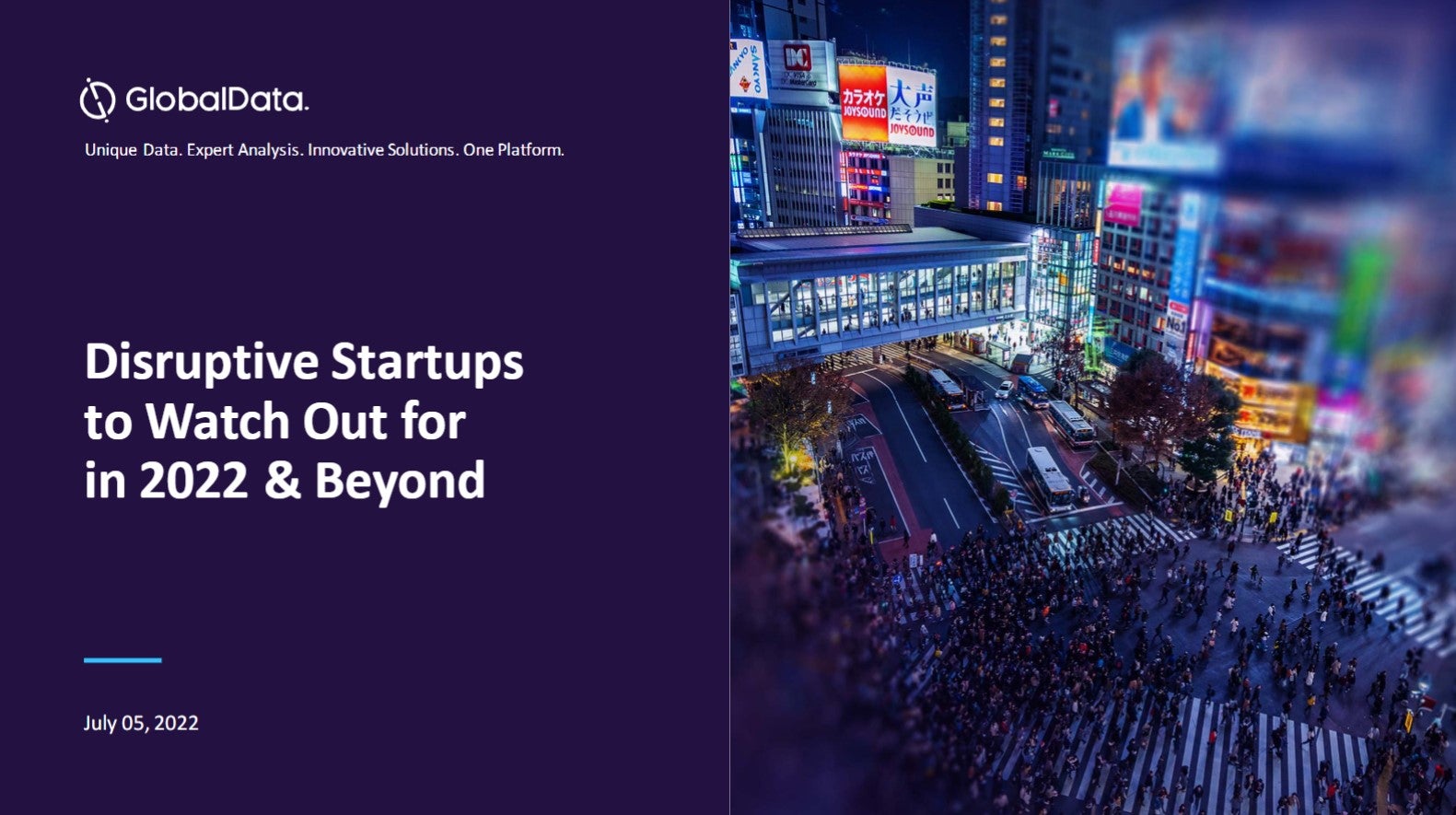 Disruptive start-ups to watch out for
2021 was a record-breaking year, with more businesses breaking into the billion-dollar club. Many start-ups have achieved or retained the unicorn status by the end of the year to reflect nearly a fivefold growth from that in 2020. This boom can be linked to a financing frenzy spurred by the quick adoption of technology and innovative solutions by start-ups gaining traction in response to the pandemic. However, the start-up ecosystem is now facing turbulent times for fundraising as investors seek long-term business strategies, valuations, and a route to profitability amid uncertain market circumstances. Nevertheless, 2022 has the potential to carry forward the momentum with multiple entities having a fair chance of being in the right place when aided by the right technologies. GlobalData leverages the power of alternative data to examine the health of start-ups across multiple dimensions including the quality of their innovations, market presence, and the funding they can attract. This helps our clients to analyze the disruptive potential of start-ups for early alliances, investments, and acquisition prospects to develop future-proof strategic roadmaps for a competitive advantage. Read our report and gather insights on the following topics:
Recent Unicorn trends
Unicorns in 2022
Future Unicorns
Start-ups to watch out for
Start-up ecosystem outlook by top geographies
by GlobalData
This way, Mercedes-Benz Bank is facilitating entry and transfer to CO2-neutral mobility easy for customers.
For these vehicles, the module is automatically added to comprehensive insurance contracts thereby ensuring customers do not incur extra costs.
The battery insurance covers damage caused by overvoltage, rescue costs, fire, towing damage, consequential damage after a short circuit. Damage following an animal bite is co-insured up to an amount of €10,000.
The mobility protection also consists of towing away to the nearest charging station if the battery is unintentionally discharged.
Insurance cover of up to €2500 against theft and vandalism is also included for the wall box and the charging cable.
Mercedes-Benz Bank Board of Management chairman Benedikt Schell said: "With this offer, we are covering all customer requirements relating to electric mobility and reinforcing our core business with financing, leasing and insurance offers.
"With the new battery protection, we are using an extensive insurance solution to support the launch of hybrid and electric vehicles from the Daimler Group."
As electric vehicles are predominantly leased, Mercedes-Benz Bank sees potential new business avenues going forward with the market launch of various new hybrid and electric vehicles.
Free Whitepaper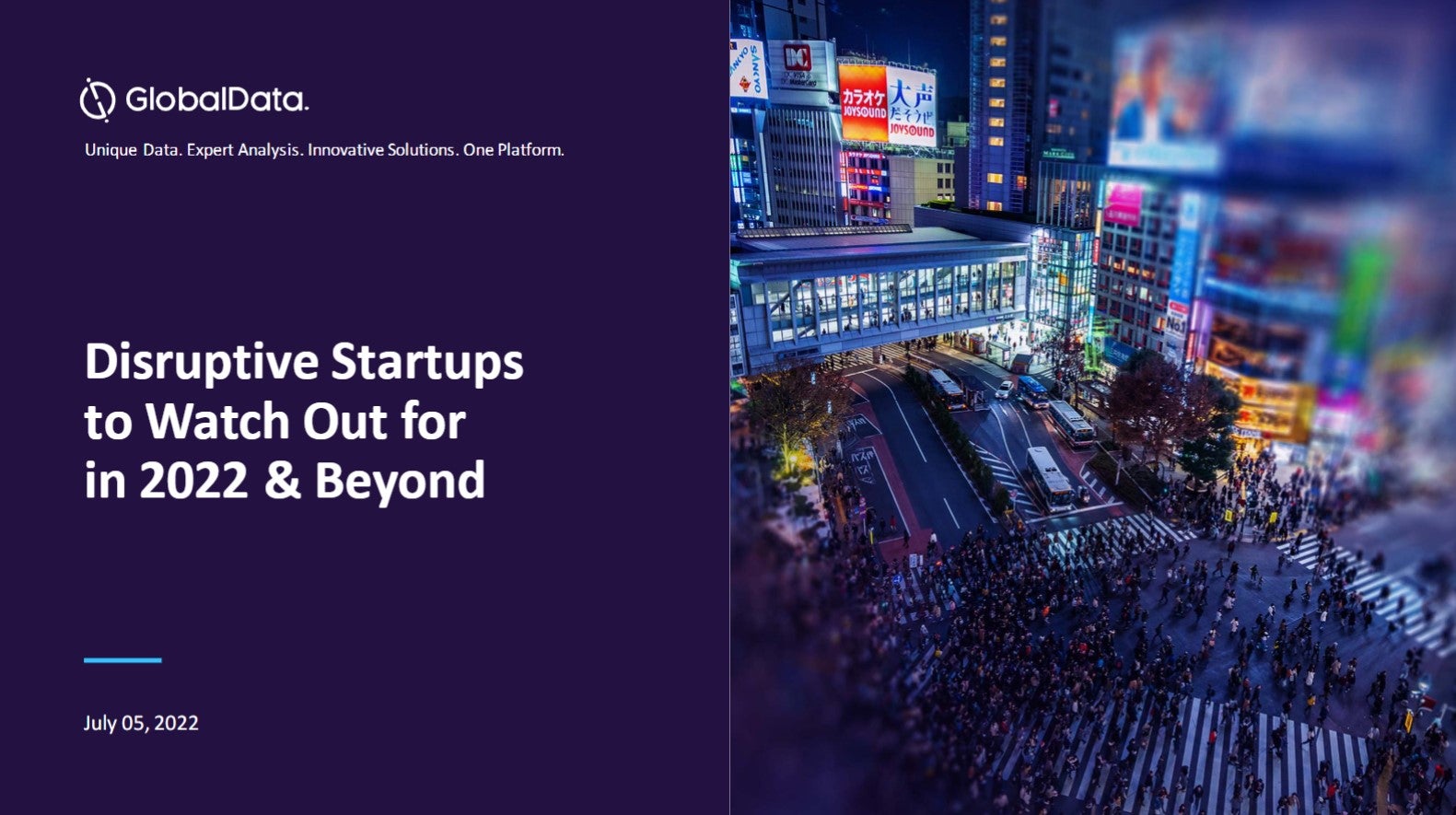 Disruptive start-ups to watch out for
2021 was a record-breaking year, with more businesses breaking into the billion-dollar club. Many start-ups have achieved or retained the unicorn status by the end of the year to reflect nearly a fivefold growth from that in 2020. This boom can be linked to a financing frenzy spurred by the quick adoption of technology and innovative solutions by start-ups gaining traction in response to the pandemic. However, the start-up ecosystem is now facing turbulent times for fundraising as investors seek long-term business strategies, valuations, and a route to profitability amid uncertain market circumstances. Nevertheless, 2022 has the potential to carry forward the momentum with multiple entities having a fair chance of being in the right place when aided by the right technologies. GlobalData leverages the power of alternative data to examine the health of start-ups across multiple dimensions including the quality of their innovations, market presence, and the funding they can attract. This helps our clients to analyze the disruptive potential of start-ups for early alliances, investments, and acquisition prospects to develop future-proof strategic roadmaps for a competitive advantage. Read our report and gather insights on the following topics:
Recent Unicorn trends
Unicorns in 2022
Future Unicorns
Start-ups to watch out for
Start-up ecosystem outlook by top geographies
by GlobalData