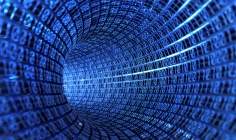 The insurance industry is uniquely positioned to benefit from blockchain technology, according to a new report from McKinsey & Company.
The report says blockchain technology can address the competitive challenges many incumbents face, including poor customer engagement, limited growth in mature markets, and the trends of digitization.
A blockchain is a distributed register to store static records and/or dynamic transaction data without central coordination by using a consensus-based mechanism to check the validity of transactions.
As the Bitcoin backbone, blockchain was the first-ever solution to the double-spending problem that does not require a central administrator or clearing agent.
It is thus well suited for applications requiring transparency on records with a permanent time and date stamp, such as titles, document histories, and notary services.
McKinsey & Company says there are three ways in which blockchain can facilitate growth for insurers:
Improving customer engagement
Enabling cost-efficient product offerings for emerging markets,
and enabling the development of insurance products related to the Internet of Things.
The report said: "Fundamental to the potential that blockchain offers in these areas is its usage as a distributed and reliable platform for customer-controlled personal data, peer-to-peer (P2P) insurances, and smart contracts."
Customer engagement
In the case of customer engagement, McKinsey&Company said customers' fears about losing control of personal data as soon as it is handed over to a company and their frustration with the need to repeat data entry processes can be addressed by a customer-controlled blockchain for identity verification (see KYC use case) or medical/health data.
Personal data does not need to be stored on the blockchain; it remains on the user's personal device.
Only its verification, e.g., through a doctor, and related transactions e.g., an examination that has taken place on a certain date) are registered in the blockchain.
The report said: "Here, scale is key to reaping the benefits of blockchain as it requires a sufficient number of parties involved to reuse the verified data."
Emerging markets application
In emerging markets, McKinsey said P2P blockchains with smart contracts could be applied to micro-insurances to offer them at low handling costs, if underwriting and claims handling can be automated based on defined rules and the availability of reliable data sources.
This means payouts to insured farmers, for example, might be triggered when drought conditions are reported by verified climate/weather databases.
McKinsey & Company concluded that Blockchain is a digitization technology that could be of strategic interest for insurers.
The report said:" The biggest challenges to its industry-wide implementation are facilitating collaboration between market participants and technology leaders, succeeding in the operational transformation, and shaping a stimulating regulatory environment.
"Laying the foundation to address thesechallenges today will put insurance companies in a position to have at-scale blockchain use cases and profit from the technology's benefits in about five years from now."