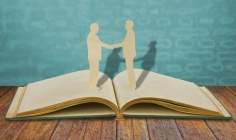 MassMutual has decided to club its US insurance and retirement operations into a single, integrated business unit to drive future growth and deliver enhanced customer experience.
The move will includes the company's portfolio of protection products as well as retirement plans, worksite insurance and other specialty products and solutions for institutions.
These products, sold through the company's career agency system, third-party intermediaries and directly to consumers, will now be supported by aligned product development, marketing and operations functions.
The leadership team of the merged entity will report to Michael Fanning, executive vice president and current head of MassMutual's US insurance business.
Additionally, the company revealed plans to establish a new Customer Experience Group, which will focus on delivering a distinct brand and customer experience, and enabling delivery of innovative solutions through digital channels.
The division will be headed by Gareth Ross, senior vice president and chief customer officer. He is currently head of data science and target markets in the company's US insurance business.
MassMutual in a press statement said that it will also focus on maximizing the value of MassMutual International, its overseas insurance operations in China, Japan and Hong Kong.
The business will be managed by Elaine Sarsynski, executive vice president and current head of MassMutual's retirement and worksite insurance businesses.
Sarsynski, who is currently chairman of MassMutual International, will also serve as CEO of that entity.
All three executives will report to MassMutual chairman, president and CEO Roger Crandall.
Crandall said: "MassMutual is a company with tremendous momentum. We have achieved record results, increased our financial strength and delivered innovative solutions to a growing number of customers.
"Our newly aligned organization will accelerate growth and enable us to reach even more people and provide them with the overall experience they have come to deserve and expect."