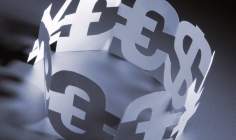 Manulife (Singapore) has launched three products as part of its ManuSignature Series in order to meet the protection and wealth management needs of high net worth individuals (HNWIs).
The three products are named Heirloom (I); ManuSignature Term and ManuSignature One.
Heirloom (I) is designed to support HNWIs with their legacy planning and wealth transfer needs.
ManuSignature Term aims to help HNWIs boost their protection coverage at minimal cost, with a high sum insured of S$1m ($743,773) and above in the event of death and terminal illness.
ManuSignature One is a Singapore dollar-denominated single premium whole life insurance plan that offers HNWIs high protection coupled with a high guaranteed cash value. It features a Minimum Protection Benefit (MPB) factor to guarantee coverage up to 300 percent3 of the chosen sum insured.
The launch of the products comes as the HNWI market in Asia-Pacific has grown rapidly. According to the 2014 Asia-Pacific Wealth Report, the number of HNWIs in the region reached 4.3m in 2013, up 43% from 2009. The total wealth of HNWIs in 2013 was $14.2trn.
Naveed Irshad, president and CEO of Manulife Singapore, said: "As Singapore continues to gain prominence as a hub for HNWIs, we are likely to see a corresponding increase in demand for wealth management and protection solutions tailored to this segment."