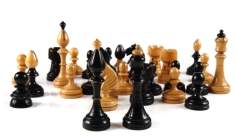 ManhattanLife Assurance Company of America (MAC) has reached an agreement to purchase the Workplace Voluntary Benefits (WVB) and Financial Protection Plan (FPP) lines of business of American health insurer Humana.
The two businesses are held under Humana's wholly-owned subsidiary Kanawha Insurance Company (KIC).
The move follows Humana's decision to dispose of its wholly-owned subsidiary, KMG America Corporation (KMG), including KMG subsidiary KIC, to Continental General Insurance Company (CGIC).
MAC, which offers life, health, annuities and medicare supplement products, expects the acquisition to expand its worksite reach into the mid-to-large market space.
ManhattanLife Assurance chairman and CEO David Harris said: "While this is a significant acquisition for us, what remains at the heart of our growth is assembling great people working toward a singular goal of providing distributors and policyholders with great products. The WVB line has a very strong product portfolio and we are excited to expand into this segment."
The products offered by WVB include critical illness, accident, whole life, level-term life, disability, and cancer policies, aimed at mid-to-large market employer group.
Financial terms of the transaction have not been disclosed.