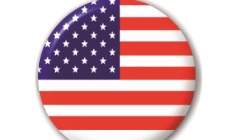 Insurance software company Majesco has partnered with US digital consumer engagement platform, Life.io.
The partnership aims to transform how insurers relate to their customers through monitoring and analysing their behaviour, preferences and more through real-time data integration.
As a part of the partnership, the two companies are integrating Life.io's consumer engagement platform into Majesco DigitalConnect and Majesco's core systems software to enhance the user-experience, improve risk management and support smarter selling and marketing of life insurance to consumers and customers throughout their life-stages.
The Life.io platform integrates with new technologies such as wearables and health applications to provide new sources of data to understand, assess, underwrite and service customers.
The platform is intended to encourage healthy lifestyles while improving insurers' operational and risk management results.
New engagement models
Chad Hersh, EVP of the L&A and group business for Majesco, said: "New engagement models are required to meet the needs of both existing and future customers, recognizing the need for a unique, compelling customer experience that actually provides the customer with value, not just a bill or marketing material",
The combination of Majesco DigitalConnect pre-integrated with Majesco Policy for L&A and Group together with Life.io creates a compelling platform for insurers to meet a fast changing market."
Mike Logsdon, COO and Co-Founder of Life.io, commented: "The integration with Majesco's DigitalConnect takes our policyholder engagement to a new level."
Life.io uses proprietary predictive algorithms to capture life change events and creates personalised content to improve policyholders' lives.