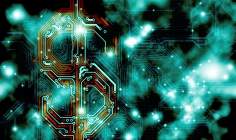 Insurance software company, Majesco, has said to successfully compete and meet rapidly changing customer expectations, insurers must have a digital vision and a full view of the customer journey.
Majesco said its research has found defining and developing the customer's entire journey – not just parts of it – is critical to customer satisfaction.
In a report titled Insurance in the Digital Age: Transforming from Outside-In , the software company said with the pace of change accelerating and the gap between customer expectations and insurer capabilities is widening, insurers must take immediate action, or risk being left behind.
According to Majesco, a holistic digital vision is required, with people, processes and technology aligned accordingly. Only within that strategic framework will digital success be achieved. It said digital is an opportunity for insurers to invest in areas that will differentiate them in a rapidly changing market.
'Fast follower'
Denise Garth, senior vice president of strategic marketing, industry relations and innovation at Majesco, said : "A burning platform like this, while motivating for some, can drive others to do nothing out of fear. The change underway is so overwhelming that many do not know where to begin. Some revert to what is comfortable, being a 'fast follower'."
Garth said other players are reacting – implementing yesterday's solutions (like portals) in an attempt to keep up – while some are experimenting with advanced technologies (like drones) without an overarching strategy.
Garth commented: "This tactical, piecemeal approach may slow the rate at which that expectation gap widens, but it will not stop it, much less reverse it."