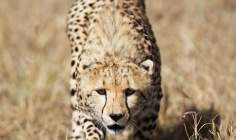 Insurance software company Majesco has explained it is not hard to imagine a scenario where new entrants can assemble all of the necessary components to operate a truly customer-focused and digitally-enabled insurance company.
In a white paper Majesco said insurance is viewed as a complex, mysterious product that has traditionally required buyers to rely on the expertise of agents, brokers or company representatives to buy, understand and use it.
Majesco explained that a bias towards toward focusing on actuarial science techniques using extensive historical data before a new product can be offered, prevents insurance companies from quickly reacting to new opportunities to insure emerging risks
Digital levels the playing field
Nevertheless, the white paper said the increasing transparency and empowerment afforded by data, the internet and digital technologies is levelling the playing field.
It stated: "The fast growing field of new entrants and investors eyeing the insurance industry see it as a "prime opportunity" for disruption.
"The size of the opportunity in terms of $1 trillion in potential gross margin is a major incentive that is spurring a lot of creativity, innovation and Investment from venture capital and private equity participants."
Innovative insurers
Majesco notes some large and innovative insurers, recognizing the potential threat of new entrants have begun investing in direct to consumer, data driven business models to prepare for the potential of a worst case scenario.
Ace has acquired a 24% stake in CoverHound to develop direct to consumer small commercial products
American Family invested in AssureStart, a direct to consumer small business insurance platform
Berkshire Hathaway is investing in a direct to consumer small commercial insurance platform
Haven Life was started by MassMutual, offering a direct to consumer life insurance business model with instant underwriting and issue
'Disruptors'
The white paper cites other transformative companies that have emerged in the marketplace to challenge many of the underlying assumptions within the insurance industry in terms of customer engagement, risk evaluation and pricing.
For example, Zenefits has raised $500M to support their aggressive growth plans to offer employee benefits to small and mid-sized businesses
Meanwhile, Lemonade is a peer-to-peer personal insurance carrier funded with $13m in seed money by Sequoia Capital, the same private equity firm that invested in Apple, Google and Airbnb
Sureify has developed a customer facing web platform using a life insurance product based on data received from wearable devices
When insurers look at the complexity and ineffectiveness of legacy systems, the allocation of resources to legacy modernization, Majesco argues the desire to have the product fully functional end-to-end and "perfect" before market introduction, they encounter a process that is dramatically mis-matched with the reality of the current business environment.
It concludes "In today's world you can't wait until everything is perfect. Opportunities emerge too quickly and new competitors don't wait for perfect!"