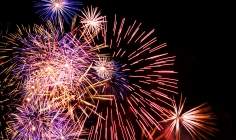 More people logged on to buy life insurance after the BRIT Awards 2015 and the BBC's Strictly Come Dancing's Comic Relief special than in any other time in the last two years – according to UK online life insurer Beagle Street.
The recent BRIT Awards gained worldwide fame when Madonna fell off stage during her performance, but she recovered and returned to continue her song.
However, after Madonna's stumble, Beagle Street said it experienced a record increase in sales of new level term and decreasing term life insurance policies – 56 per cent more compared to the previous week – with website traffic increasing by 50 per cent and peaking between 9pm-11pm on Wednesday 25 February.
Matthew Gledhill, managing director of Beagle Street, said there was an unusually high spike in sales on Wednesday night, which could not really be attributed to any marketing activity by Beagle Street.
Gledhill said: "The direct increase in sales straight after BBC Strictly Come Dancing and the BRIT Awards suggests that people watched life-affirming TV – or dangerous falls – may have prompted people to get their life insurance in order. Who knows?
"But because we are an online company open for business 24/7, we'll be monitoring sales against TV schedules to test whether this is a one-off or a regular trend."