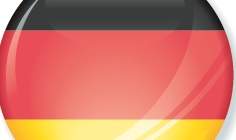 Low market interest rates constitute the biggest challenge for the German life insurance industry, given the importance of guarantees and significant asset-liability duration mismatches, according to Fitch Ratings.
Fitch believes that for now the pressures are manageable and maintains a stable rating outlook.
However, it said continued low interest rates, with further pressure on capital and earnings, could lead to a change in the rating outlook to negative.
Persistent low interest rates are eroding the capital buffers held by German life insurers and Fitch expects capital to remain under pressure in 2016.
With the introduction of Solvency II on 1 January 2016, regulatory capital requirements increased significantly for German life companies and Fitch has said it expects many companies will rely on transitional measures to limit the impact.
Nevertheless, Fitch expects rated German life companies to meet policyholders' guarantees.
In a German life insurance 2016 outlook paper it released, Fitch Ratings said: "We have simulated run-off scenarios with different assumptions that show rated German life insurance companies will be able to meet their guarantees for a prolonged period, even if interest rates remain low. Nonetheless, profitability could come under severe pressure."
The ratings agency added it expects new business will increasingly towards products with lower capital requirements, such as new products with reduced guarantees, unit-linked products and products focusing on biometric risks.
"Customers need time to adapt to the new products, which is dampening the growth potential for life insurance in the near term," said the Fitch paper.