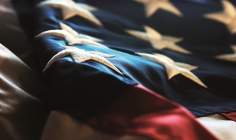 Individual life insurance new annualised premium increased 2% year-on-year (YoY) in H1 2016, according to the LIMRA U.S. Retail Individual Life Insurance Sales Survey.
In Q2 2016, however, new annualized premium was flat, with the total number of individual life insurance policies sold increasing 1%. This marked the seventh consecutive quarter of positive growth.
While it was a positive story for individual life insurance sales, universal life (UL) LIMRA said new annualised premium fell 4% in Q2 due to the decline in indexed universal life (IUL) sales, which account for 55% of total UL sales and 20% of all individual life premium year-to-date.
Total UL premium represented 36% of all life insurance sales in H1 2016.
Ashley Durham, associate research director, LIMRA Insurance Research, said: "A 7% decline in indexed universal life (IUL) stifled overall individual life insurance sales and as a result, sales in the second quarter were level with prior year. This is just the second time IUL premium has dropped in a quarter over the last 10 years.
"LIMRA attributes much of the decline to the recent illustration regulation, Actuarial Guideline 49, which went into effect in September 2015."
Whole life sales rise
Whole Life (WL) product sales continued to climb as new annualized premium increased 6 in Q2 2016. Year-to-date WL rose 8%.
Similar to last quarter, WL products made the largest contribution to total individual life premium growth in the second quarter. If this trend continues for the remainder of 2016, LIMRA said it would represent the eleventh consecutive growth year for WL.
Year-to-date, total WL premium represents 37 percent of the total life market.
Variable universal life fall
Variable universal life (VUL) new annualised premium fell 12% in Q2 2016, resulting in a 12% decline year-to-date. LIMRA commented that election year volatility is expected to disrupt VUL sales throughout 2016.
VUL market share was 6% of total life sales in the first half of 2016.
Slight rise for term life
Term life insurance new premium grew 2% YoY in Q2 2016. LIMRA said this represents the seventh consecutive quarter of growth for term life.
The term life market share was 21% for H1 2016, according to the LIMRA U.S. Retail Individual Life Insurance Sales Survey.