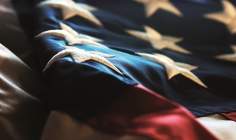 Millennials' ownership of individual life insurance has increased 48% since 2010, according to LIMRA's 2016 Household Trends in Life Insurance Ownership Study.
US-headquartered insurance association, LIMRA, found a total of 70% of millennials own some life insurance (individual, group or both). This is 10% higher than in 2010.
Robert Kerzner, president and CEO, LIMRA, LOMA and LL Global, said: "As the leading edge of millennials have gotten older, they are beginning to get married, buy homes and have children, which are the top triggers for people to shop for life insurance."
He added: "Many of this generation became adults during the Great Recession. As a result, our studies indicate that they are more concerned about protecting their financial well-being than prior generations at the same age."
LIMRA said the top three reasons millennials own life insurance is to pay for final expenses (funeral, burial, etc.): 49%; to replace income: 35%; and to pay off mortgage: 22%. This aligns with the general population.
US market expansion
Overall, the LIMRA study found there are nearly 5m more US households that have life insurance coverage, compared to 2010.
LIMRA said the growth in households with life insurance coverage reflects an increase in population rather than an increase in market penetration.
The study found 30% of households remain uninsured, equal to the record low set in 2010.
Kerzner commented: "It is certainly good news that so many more families have some form of life insurance than did in 2010, and that the downward trend of overall life insurance ownership has stabilised.
"However, more than 37m American families are completely uninsured and at financial risk if their primary wage-earner dies unexpectedly."
One in five households with children under age 18 are uninsured, according to 2016 study. This amounts to 3.7m fewer households, compared with 2010 results.
Of those families who have no life insurance coverage, 73% recognised they need life insurance. Among these households, 62% said they would be in immediate financial trouble if a primary wage earner died.
Positive trend
The positive aspect for the life insurance industry is is two thirds of these households say they are likely to purchase life insurance within the next 12 month
Plan to Purchase
Almost half (45%) of all U.S. households said they planned to buy life insurance in the next year – an 80% increase from 2010. This was most likely among younger households (under age 45) and married couples with children.
Over half (51%) of all households say they would rely on life insurance to help pay bills and to maintain their lifestyle in the event of the primary wage-earner's death. Life insurance beat out all other sources of financial assets for households earning under $50,000 annually.
"September is Life Insurance Awareness Month, a time each year when the insurance industry comes together to remind Americans of the need to include life insurance in their financial plans," said Kerzner. "Hopefully these findings will help get people's attention and serve as a wake-up call that now is the time to take action."