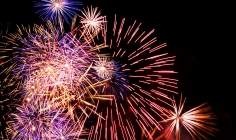 Two-thirds of respondents expect life and health insurance sales to rise in 2016, according to the Life Insurance International (LII) December reader survey.
One-third expect sales to increase substantially, and one-third told LII they expect sales to increase somewhat.
The remainder of respondents said they expect life and health insurance sales to fall somewhat.
Asked what channels they expect to drive consumer engagement with life and health insurance in 2016, the result was evenly split, with 50% of those executives surveyed pointing to brokers / agents and remaining half opting for the direct to consumer (D2C) channel.
Speaking to LII, Steve Casey, head of marketing and propositions at AIG Life, expects to see more providers, certainly in the UK looking at that later-life market as an untapped market during 2016 as an opportunity to bring new products to the market.
Casey says AIG Life recently launched a whole-of-life product designed specifically for the later-life market, which effectively has a care option.
Casey says: "I can see others developing that concept [for the later-life market] further; we're in a very embryonic market at this moment in time, a relatively untapped market, and given the care commission recommendations are not going to come in until 2020 at the earliest, people have got to start making provision really, so I can see that market developing with ourselves working around that."
Meanwhile, Paul Yates, product strategy director at iPipeline, says rather than having one product that meets everyone's needs, there is a focus in the market now on gearing products for specific needs, such as the direct to consumer (D2C) space.
Yates says: "We're going to see life companies and reinsurance as well, starting to really, really focus in on D2C a lot more and work out how to really solve the problem of the very low conversion rate."