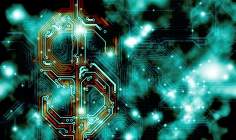 As the digital revolution catches up with the global life insurance industry, have your say how InsurTech will impact the market in 2017 by completing the 2-minute survey below.
https://www.surveymonkey.co.uk/r/S6JFJMX
The overall data results will be published in Life Insurance International. However, any comments and insights will be treated with complete confidentiality.
Have your say and join in the debate! https://www.surveymonkey.co.uk/r/S6JFJMX
Importance of InsurTech
InsurTech is "coming into its own" as an area of fintech for venture capital investment – hitting US$1bn across 47 deals in H12016 – according to the a fintech venture capital report from KPMG and CB Insights.
The report said health insurance-related start-ups claimed the three largest deals of 2016 YTD, but start-ups across property and casualty insurance and life insurance are also seeing an increasing amount of investment.
The high cost of going alone means the majority of insurance start-ups are seeking to partner with larger companies- or at least build effective relationships – according to Timetric's InsurTech Start-up Landscape report.
The report, which is available at Timetric's Insurance Intelligence Center, www.insurance-ic.com argues InsurTech is a completely different proposition to FinTech, which has delivered radical innovation and disruption to the banking sector.