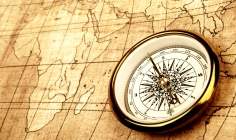 South African-based mobile insurance services provider, MobiLife, has launched an insurance policy that enables consumers to buy, manage and submit claims via their smartphones.
MobiLife offers two standalone products – a funeral plan and a life insurance policy called FoodSurance.
The provider said consumers can take out the funeral plan or the FoodSurance life insurance policy – or both at the same time – in less than three minutes on their smartphones.
Since the MobiLife's insurance offering involves no paperwork and there is no need to talk to brokers or agents, the provider said this means costs are significantly reduced and premiums start at R49 per month.
While there are hundreds of life policies and funeral plans available in South Africa, MobiLife said they do not usually put food on the table once the breadwinner is gone and the funeral is over.
The MobiLife FoodSuranceTM life policy, however, pays a weekly grocery voucher to loved ones for up to five years after a client's death. These vouchers are sent each week via SMS, and can be used at Shoprite Checkers, Pick n Pay and Boxer stores.
MobiLife founder and CEO, Frank Schutte said: "We are making life insurance easier and faster so we can help more South Africans become insured and look after their families when they need it most."
He added: "We believe FoodSurance is the world's first life insurance policy that pays a benefit every week, and for up to five years after death.
"It's really about letting your love for your family live on. No family should ever go hungry due to the death of a breadwinner."
According to MobiLife, its funeral plan is also unique. The provider said it is the only funeral plan in South Africa curently that allows policyholders to skip monthly premiums, whenever they need to, and not lose their cover.
MobiLife said cover does reduce when a premium is skipped, but a policyholder still gets some cover – even if he or she can only pay one premium a year.
Schutte points out that the long-term insurance industry in South Africa lapsed over 6m policies in 2015.
He said: "Clearly hard-working South Africans either didn't see value in their policies, or were simply unable to pay their premium every single month.
"Simpler and easier is always better and more affordable and that is MobiLife's offering."
Even if a policyholder's phone gets stolen, damaged or lost, customers remain covered. The customer ID number is used to track their policy, and keeps them insured.