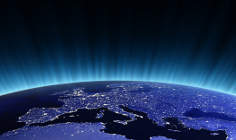 Few life and pensions companies appear to have grasped the speed and magnitude of changes in the competitive landscape, according to a new report from PricewaterhouseCoopers (PwC).
The report, Life Insurance 2020: Competing for a Future, said the factors powering change in the sector include:
an aging population, which increases demand for retirement income and pension solutions
advances in "big data" and analytics allowing insurers to design products that minimise complexity and meet consumers' need at different life stages
continued risk of government welfare cutbacks, which could shift retirement and benefit decisions back on consumers; shifting economies across the globe in developed and emerging countries
increasing medical advances, such as wearable health monitoring devices, coupled with rising medical costs are increasing risks for consumers and highlighting the need for well-being and other pro-active health management programmes.
Jamie Yoder, PwC's US insurance advisory practice co-leader, said: "To survive in the long term, life and pensions companies will need to actively identify and handle threats as they emerge, rather than passively responding to market changes."
Drilling deeper into the forces shaping change in the life and pensions sectors, the report explained that the overall market for life insurance is increasing in emerging markets and decreasing in the developed world particularly in the US and Europe.
Yoder said growth for insurers in the life and retirement market will come from expanding into new customer segments, such as middle markets, and also by offering more comprehensive advice and developing innovative solutions.
However, insurers have to compete with other financial service providers to capture this market and therefore must create capabilities to reach a broader part of the market, added Yoder.
The PwC report notes that leading insurers are also turning to advanced analytics and external sources of data from purchases, social media and other digital means to understand customers better.
However, it says the challenge for insurers is using that data when developing new ways for tailoring products for customers.
Anand Rao, principal overseeing innovation in analytics within PwC's US insurance advisory practice, said: "We will see financial service providers use 'big data' analytics to design products that adapt to the changing needs of the household as they move through different life stages.
"Advice will be tailored based on age, making it simpler for consumers and advisors, while automation and analytics hide the complexity of insurance products."
The report also highlights that advancements in technology are allowing new players to enter the market with new business models that have a lower cost structure.
"To compete against these companies, traditional insurers need to reinvent their operating models to reduce cost structure, simplify their offerings and organize around customer interactions," said Yoder.
Yoder added: "Companies will also need to streamline their procedures and reorganise their talent to focus on high-growth markets and customised solutions."