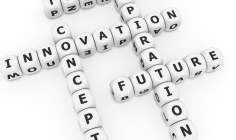 Pan-Asian life insurance player, AIA Group, has joined a distributed ledger consortium led by R3, the financial innovation firm partnership.
R3 is designing and applying distributed and shared ledger-inspired technologies to global financial markets.
AIA will be collaborating with 50 of the world's largest financial institutions to develop commercial applications for the financial services industry that uses the appropriate elements of distributed and shared ledger technology.
R3 recently unveiled Corda, its shared ledger platform designed to record, manage and synchronise financial agreements between regulated financial institutions. AIA Group said it is heavily inspired by and captures the benefits of blockchain systems, without the design choices that make blockchains inappropriate for many banking scenarios
The R3 team of financial industry veterans collaborates with consortium members on research, experimentation, design and engineering to help advance this technology to meet banking requirements for identity, privacy, security, scalability, interoperability and integration with legacy systems.
Blockchain
AIA group chief operations officer Simeon Preston said: "AIA is excited to join R3 as the first pan- Asian life insurer, as distributed ledger technology or blockchain offers significant opportunities to the life and health insurance industry.
"R3 provides us the possibility to understand together with other leading global organisations in financial services the potential applications of blockchain technology around the world and particularly in the Asia-Pacific region.
"We look forward to taking a leadership role in exploring how this technology might result in increased efficiency and improved service for our customers."