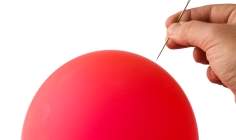 The life insurance industry has been accused of 'hugely over-inflating' for many years the amount of cover people typically need.
This is the message from Beagle Street, a recent entrant to the UK life insurance market.
The provider's message is that coupled with the fact that the whole buying process for life insurance is seen as confusing and time-consuming, this has led to many people having no life cover at all.
According to a YouGov poll of more than 2,000 people carried out by beaglestreet.com, 55% of adults in the UK do not have a life insurance cover. The research found the main obstacle for people was the cost of life insurance. About one in five people said they have never thought about life insurance.
Matthew Gledhill, director of Beagle Street, said: "It's little wonder that so many Britons have no life insurance when they are being told they need hundreds of thousands in cover. With today's financial pressures, it's more realistic to look at what is affordable – not just agree to the first option they are offered."
The research also found 61% of divorced or separated adults do not have life insurance, and 55% of those living with a partner were more likely not to have a policy compared to 45% of married couples.
Gledhill said: "The average UK household owes more than £55,000, and many of them have no provision in place. People think that life insurance is too expensive – or have never even thought about it."
The research also highlighted the lack of knowledge about the advantages of placing life insurance in trust, so that so that inheritance tax does not apply to the pay out.