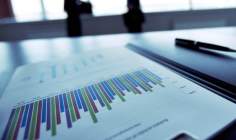 Under the terms of the contract, TRW Pension Scheme will see L&G remove £2.5bn of liabilities from TRW Automotive's balance sheet and insure over 22,000 of its pensioners.
The £2.5bn TRW deal follows a £3bn bulk annuity buy-in arrangement with the ICI Pension Fund that the company secured earlier this year, said Legal & General.
The buyout transaction will also include various elements that were incorporated as part of an integrated and broader risk management strategy for the scheme.
Legal & General Retirement managing director Kerrigan Procter said: "We are excited to have been chosen to work with the TRW Pension Scheme, TRW Automotive and their advisers on this pioneering arrangement.
"We have worked with the Scheme over many years as they moved from Index Funds to Liability Driven Investment, and now to buyout with Legal & General."
Mercer serves as the trustee advisor for this pension scheme risk transfer project.