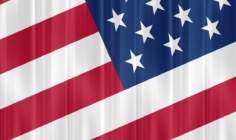 California-based life insurance technology startup, Ladder, has begun actively marketing its direct-to-consumer (D2C) platform in preparation for its launch.
Ladder offers term life insurance that involves no agents and aims to give clients an instant decision within 10 minutes.
According to Ladder's website: "The platform is a fresh model for a digital consumer. We built Ladder with new technology (and without expensive middlemen or sales offices). That means we can provide you with the best, personalized value (price + experience + service)."
The provider offers coverage for US citizens (or permanent residents who have been here more than 2 years) who are between the ages of 20 and 60 at the time of application.
If Ladder needs more information about an applicant via a (free) medical exam, it will send a medical professional to the potential client.
According to CB Insights, Ladder's founding team includes Jamie Hale, previously a founding partner at specialized PE firm Aldenwood Capital, former Issuu chief revenue officer Jeff Merkel, and former Dropbox engineer Jack Dubie.
Ladder's investors include Canaan Partners (Embroker, Instacart), Lightspeed (Snapchat), NYCA (digit), and 8 Partners (Oscar). CB Insights says its total funding is $2.05M, seed VC.