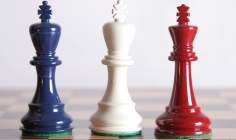 John Hancock Financial Network (JHFN), a retail distribution company of John Hancock Life Insurance, has inked an agreement to purchase certain assets of St. Petersburg, Florida-based Transamerica Financial Advisors (TFA).
Once the deal is completed, up to 1,100 advisors from TFA working in nearly 50 firms across the country will become affiliated with Signator Investors, the broker dealer of John Hancock Financial Network, along with about 90 staff who supports TFA.
It is believed that the transaction will conclude within six months, pending receipt of regulatory approvals.
Commenting on the deal, John Hancock president Craig Bromley said: "This acquisition is another example of John Hancock's commitment to growing core businesses.
"This transaction will contribute to the company's continued success by enhancing Signator's presence among the country's top broker dealers.
"It will also provide opportunities for Signator to broaden distribution and recruiting through advisors who join Signator from Transamerica Financial Advisors and who have established bank channel relationships."
Operating as a wholly owned subsidiary of Canadian insurance company Manulife Financial, John Hancock Life Insurance Company provides and administers a number of financial products, such as life insurance, annuities, investments, 401(k) plans, long-term care insurance, college savings, and other forms of business insurance.