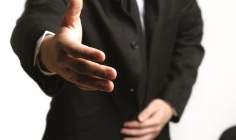 The management of AmeriLife has agreed to reinvest a significant portion of their proceeds alongside J.C. Flowers.
The deal, subject to regulatory approvals, is expected to be completed in the second or third quarter of 2015. Terms of the transaction were not disclosed.
J.C. Flowers managing director and CEO J. Christopher Flowers said: "As one of the nation's largest independent distributors of life and health insurance products, AmeriLife already enjoys a reputation for helping its customers access the best products from the most trusted companies, securing the financial and healthcare protections they need for their families.
"Today's new healthcare regulations have made Americans more cognizant of the need for improved insurance coverage, which continues to create more opportunities for AmeriLife."
AmeriLife develops annuity, life as well as health insurance products in collaboration with its insurance carrier partners.
The firm markets these products through its multi-channel distribution network, which includes a career distribution system and over 100,000 independent agents.
AmeriLife's insurance distribution platform, along with its third party administration business, generated over $1.5bn in premiums during 2014 on behalf of its more than 75 insurance carrier partners.