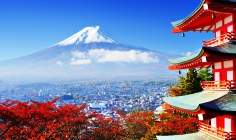 Tokyo-based Sony Life Insurance, a wholly owned life insurance subsidiary of Sony Financial Holdings, has decided to open a representative office in Singapore.
The office is scheduled to be opened in July this year and it follows approval from the Monetary Authority of Singapore (MAS).
Sony Life will open the Singapore Representative Office to research financial and life insurance markets in Southeast Asia including Singapore.
Sony Financial Holdings' subsidiaries include Sony Life, Sony Assurance and Sony Bank.