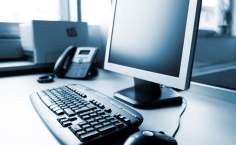 Jackson National Life Insurance Company has launched a new digital portal for independent registered investment advisers (iRIAs) and their clients.
As part of this new service, Jackson distribution associates will serve as licensed insurance professionals to serveiRIAs and their clients.
Previously, the company made its products available through third-party iRIA distribution partners likeDPL Financial Partners, TD Ameritrade, RetireOne and Financial Insurance Group.
The new online portal is said to complement Jackson's current distribution channels, including independent broker dealers, banks and wires.
Jackson will retain these traditional channels to continue offering service to hybrid RIAs who is affiliated with a broker-dealer while six dedicated RIA consultants will provide services toiRIAs.
Jackson National Life Distributors (JNLD)Advisory SolutionspresidentScott Rominesaid: "Today's announcement is a natural progression of our efforts to deliver Jackson solutions to more of the market.
"Our new online portal will create a positive end-to-end experience for iRIAs and provide greater choice in products and investments for meeting their clients' unique preferences."
The new portal provides iRIAs' clients with access to a range of fee-based annuity offerings without charging commissions or withdrawal fees. These include Jackson Private Wealth, Perspective Advisory II, and MarketProtector Advisory.
Jackson senior vice-president and chief information officer Dev Ganguly said: "A key element of digital transformation is our ability to provide valuable experiences for independent RIAs by digitally enhancing their touch points with Jackson.
"Through the launch of the new online portal, we are highlighting our commitment to a digital-first approach, including the submission of client information as well as paperless processes all serviced by a fully licensed concierge team."