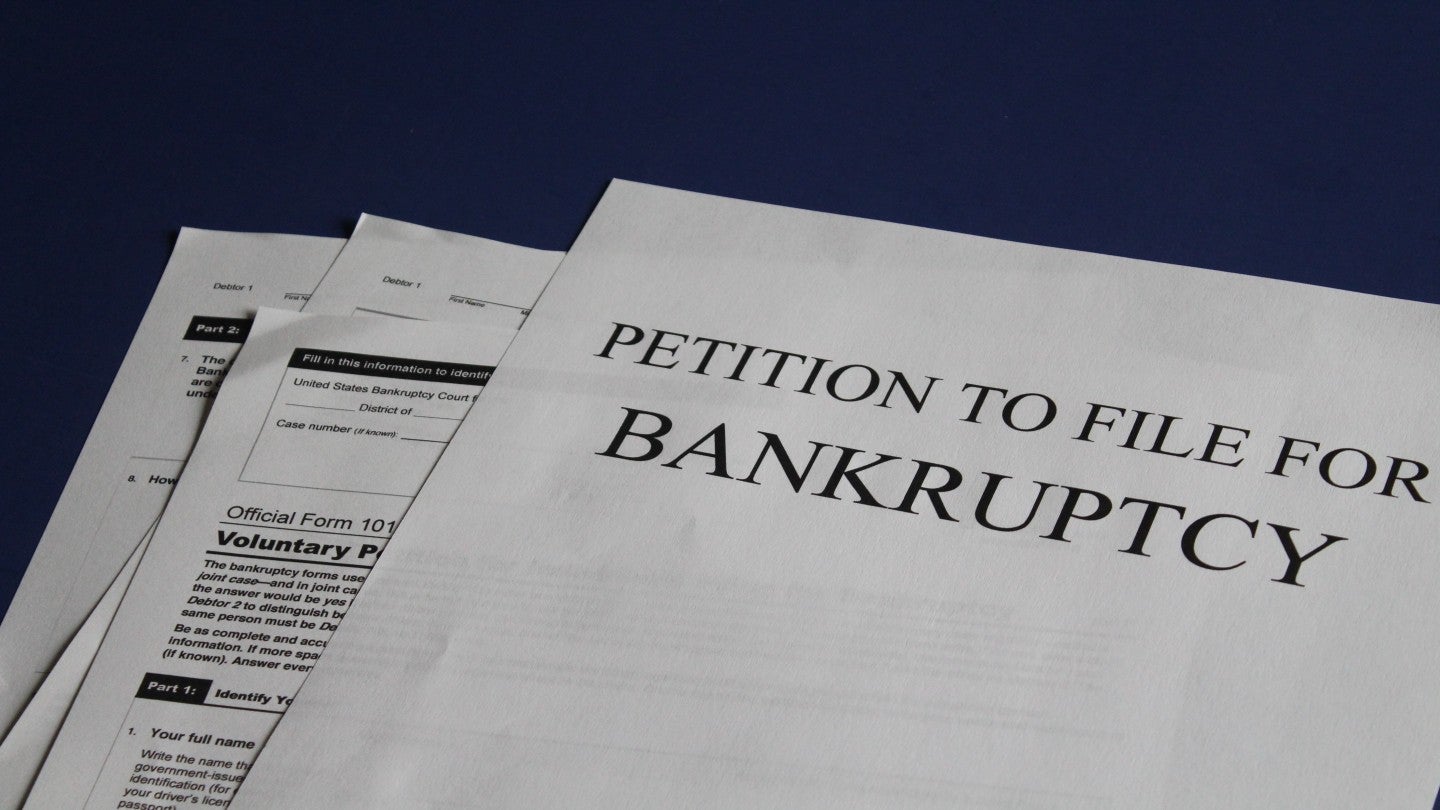 Israel-based fintech company Vesttoo and its several affiliates have filed proceedings under Chapter 11 of the US Bankruptcy Code.
Petitions were filed in the US Bankruptcy Court for the District of Delaware earlier this week.
The bankruptcy petitions by Vesttoo did not inform about its estimated number of creditors, estimated assets, or estimated liabilities, a Wall Street Journal report said.
Global law firm DLA Piper is representing Vesttoo for this case, the report confirmed.
According to Bloomberg's report, the latest decision comes after a US District Court Judge Paul Engelmayer granted insurance giant Aon's subsidiary White Rock Insurance a temporary restraining order for freezing majority assets of the Israeli start-up.
White Rock Insurance alleged Vesttoo of presenting $2bn of fraudulent letters of credit.
The fintech company was accused of embezzlement of "millions of dollars" in ill-gotten insurance premiums.
In the court documents, White Rock said that it sued the Israeli company as it was "worried" that Vesttoo would decide to move funds out of the business.
In its response, Vesttoo has described Aon subsidiary's allegations as "alleged past wrongdoing".
The startup said it has also changed its management team in July after the fraudulent letters of credit surfaced.
The company claimed that it is further carrying out "a rigorous internal and external analysis of the events leading up to the first report of a fraudulent letters of credit".
"We believe the steps we are taking are best for Vesttoo's long-term growth and success. Not only will they result in a strong, more sustainable capital structure, but they will provide us with the platform to aggressively pursue all parties that harmed our business," Reuters quoted the company's interim CEO Ami Barlev as saying.
Vesttoo and its affiliates have filed bankruptcies in the US Bankruptcy Court for the District of Delaware earlier this week. Credit: Melinda Gimpel on Unsplash.