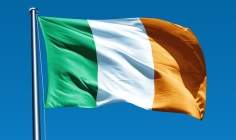 VHI, an Irish government-owned health insurer, is all set to foray into life insurance market under the VHI Life brand.
The move comes after the Central Bank of Ireland granted VHI the permission in July 2015 allowing it to enter new markets, beyond the health business.
Initially, the company will roll out a family-focused insurance policy which will be underwritten by Zurich Insurance and marketed by the VHI to its more than one million customers over the phone.
The new venture will provide customers financial protection in the event of unfortunate death of self or their partner during the term of the policy, by delivering a lump sum to the nominee.
VHI Group CEO John O' Dwyer said: "Life insurance fits very well with our overall customer offering and supports our business strategy for the future".
"The number of people with life insurance in Ireland is low with people significantly underestimating the impact that the loss of a spouse or partner can have on a family's lifestyle."