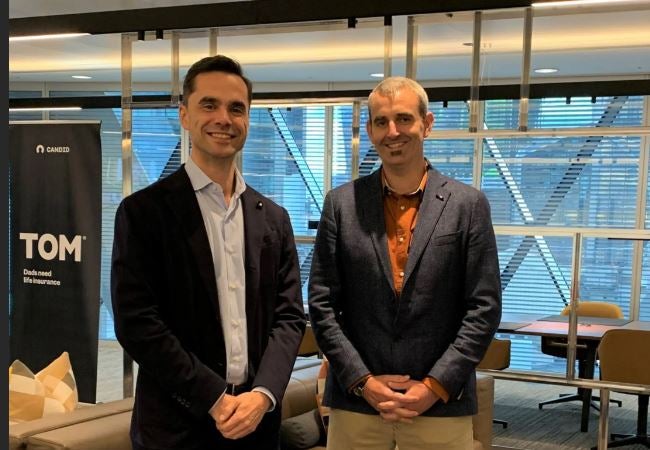 Swiss Re-backed digital insurer iptiQ and insurtech firm Candid have teamed up to offer life insurance solutions to customers in the UK.
The collaboration will leverage Candid's life insurance distribution capabilities and iptiQ's digital B2B2C insurance platform and its underwriting capabilities.
The newly announced offering with iptiQ is integrated into Candid's existing distribution platforms.
It will be distributed through Candid's brands Polly and Tom, which provide focused life insurance solutions to mothers and fathers, respectively.
iptiQ EMEA regional market executive Andreas Schertzinger said: "This new partnership with Candid is a prime example of iptiQ's focused B2B2C approach, as we work closely with innovative businesses that share our vision to make insurance easier and therefore more accessible for a broader range of customers. We are grateful for Candid's trust in iptiQ's digital capabilities and look forward to jointly expanding our UK ecosystem."
Candid CEO Matt Edwards said: "Our mission at Candid is to disrupt the UK life insurance market, focusing on the customer, providing good solid advice, affordable pricing and simple-to-understand products. We are therefore delighted to have found a partner in iptiQ who shares this vision with us.
"I am very proud and extremely excited to be launching our very own Polly and Tom life insurance and serious illness products, and I genuinely believe this to be the first step in a cycle of disruptive pivot towards a customer-first mindset in the life insurance market."
Last February, iptiQ forged a bancassurance alliance with digital bank WiZink to tap customers in Spain and Portugal.