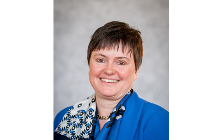 The percentage of women on the boards of directors of mutual and cooperative insurers rose to 20.6% in 2015, compared to an insurance industry average of 17.8%, according to member statistics of the International Cooperative and Mutual Insurance Federation (ICMIF).
The ICMIF said this increase represents a significant growth for the mutual and cooperative sector over the previous ten years, having increased from an average representation of women on boards of 14.3% in 2010 and an almost twofold increase from 11% in 2005.
Just under 85% of ICMIF member companies had at least one woman director on their board in 2015 and 48% of companies had three or more women directors, a significantly greater percentage than the industry average of just 17%, said the ICMIF.
This also represents an improvement from 10 years ago as in 2005 only 56% of members had a women director on their board and fewer than 20% had three or more.
At CEO/senior management level, almost 27% of senior executives were women, compared to 25% in 2010.
There has also been an increase in women being appointed as CEO at ICMIF members, as 18% of members were led by a woman CEO in 2015 compared to 13% of members in 2010 and around 7% in 2005.
Hilde Vernaillen, chair of the ICMIF Board and director and chair of the management committee at member organisation P&V (Belgium) said:  "The high percentage of woman at the top of cooperative and mutual insurers shown by ICMIF's research is no surprise. Our business model gives high importance to the development of people, all people in all their diversity.
"Our business model recognises the richness of diversity, including gender diversity. Woman feel comfortable to grow within cooperative and mutual organisations without constraints. They don't experience the so-called "glass ceiling". Women in our organisations feel highly respected in their function by colleagues."
Senior Vice-President, ICMIF, Liz Green, said: "On International Women's Day [8 March 2017] it gives us great pleasure to share how the cooperative and mutual insurance sector has long known what the rest of the insurance industry has been slow to realise."
According to the ICMIF, the mutual and cooperative sector represented 27% of the global insurance market in 2015, compared to 23.5% in 2007. It wrote $1.2trn in insurance premiums in 2015 and held over $8trn in assets.
.