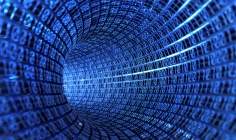 InsurTech is "coming into its own" as an area of fintech for venture capital investment – hitting US$1bn across 47 deals in H12016 – according to the latest quarterly fintech venture capital report from KPMG and CB Insights.
The report said health insurance-related startups claimed the three largest deals of 2016 YTD, but startups across property and casualty insurance and life insurance are also seeing an increasing amount of investment.
Chia Tek Yew, head of financial services advisory at KPMG in Singapore, said: "This quarter saw a ramp up in InsurTech activities in Singapore, especially through partnerships with specialist fintech startups.
"Many insurers are now seeing the value of an open collaboration model offered by the KPMG Digital Village, and are looking at ways to work with startups in order to rapidly embrace digital technology in the form of Internet of Things, predictive analytics and smart contracts."
Drop in mega-round activity
Overall, amid a tougher climate for marketplace lenders and a drop in mega-round activity, investment to VC-backed fintech startups fell 49% according to the Pulse of Fintech, the quarterly global report on fintech VC trends published jointly by KPMG International and CB Insights.
Despite this decline, the report said VC investment in fintech is on pace to exceed 2015 results.
Q2'16 saw VC-backed fintech companies raise US$2.5B across 195 deals, a 12% drop in deal volume compared to Q1'16.
Ian Pollari, global co-leader of Fintech ay KPMG International, said: "Traditional financial institutions and banks of all sizes are realising that the opportunities associated with fintech aren't about who has the deepest pockets – and so they're intensifying their innovation efforts."
Anand Sanwal, CEO of CB Insights, added: "The decline in fintech financing and deals is in line with what we're seeing in the broader venture environment for startups, as VCs as well as crossover investors are pushing back harder on profitability and business model concerns. Despite the funding drop, previously under-invested areas of fintech such as an insurance area are gaining strong momentum among venture investors across geographies."
Banks continue to stay active in fintech investing
Over the last five quarters, KPMG and CB Insights said Goldman Sachs, Citigroup and Banco Santander or their venture arms (excludes independent VC firms associated with these banks) have invested in 25 VC-backed fintech companies.
Other banks making investments globally across the fintech landscape include HSBC, JPMorgan Chase, and Mitsubishi UFJ Financial Group.
Key highlights from the Pulse of Fintech:
• Q2'16 saw mega-round activity fall to a five-quarter low. Europe had zero venture capital-backed US$50M+ fintech funding rounds, while North America saw US$50M+ fintech funding rounds fall to 5 rounds from 13 in the same quarter last year.
• Despite a large funding drop in Q2'16, funding and deal activity to VC-backed fintech companies in the first six months of 2016 are on pace to hit US$14.8B across more than 820 deals by the end of 2016 at the current run rate, both of which would register as record highs.
• The 30 largest fintech funding rounds during the first half of 2016 totalled over US$4.6B in aggregate funding. North America accounted for 19 of these rounds, while Asia accounted for 8 rounds.
• Corporate investors participated in nearly 1 of every 3 deals to VC-backed fintech companies in Q2'16, compared to just 23% in Q2'15.
Source: KPMG and CB Insights