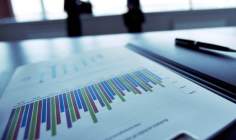 Investment in InsurTech maintained its velocity throughout 2016 with a 32% YOY increase in the number of deals, and a total of $1.69bn invested in the space last year, according to new research.
The Insurtech Disruption Trends 2017 report, published by Tällt Ventures, said that although much of the investment that has taken place has occurred in the US (approx. 59% last year), Europe's InsurTech deal activity is rising, with money invested in UK startups tripling 2015's figures.
Global deal activity also continued to rise above previous years and shows no signs of slowing as 2017 begins.
Matt Connolly, CEO & Founder of Tällt Ventures said: "There's a world of ventures using technology to create radical change across the insurance industry. It's now time for incumbents to evolve strategies and drive innovation if they are to have any chance of staying relevant"