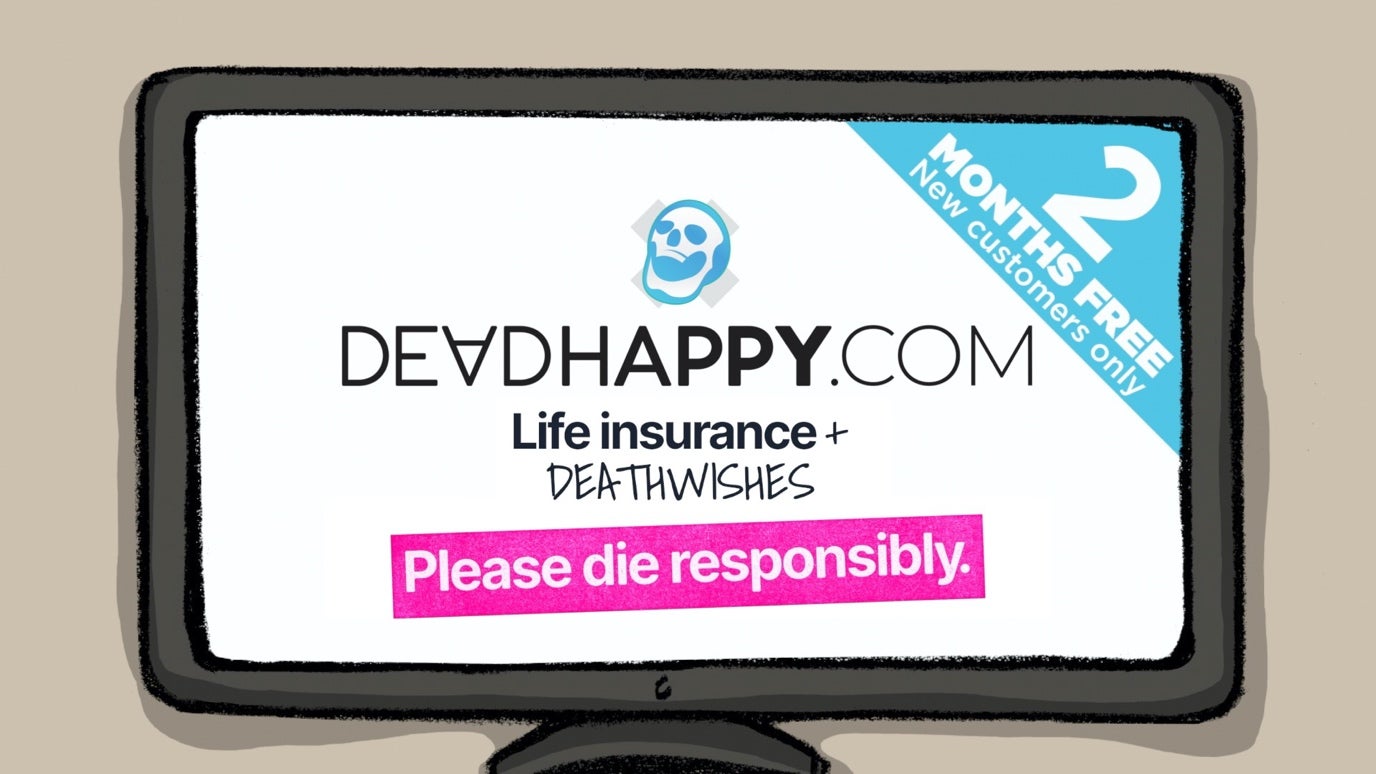 Life insurance insurtech DeadHappy has launched a new advertising campaign that encourages customers to "Please Die Responsibly".
The DeadHappy campaign will utilise a TV advert on 16 August 2021 and a second one set to debut on 1 September 2021.
Based around the slogan "Please Die Responsibly", it highlights the firm's unique "deathwishes", requests that DeadHappy can weave into a life insurance policy. This can be a mortgage paid off, treating friends to a holiday, or even sending one's ashes into space.
Furthermore, the adverts will air across a number of stations, including Channel 4 and Sky TV.
Ed Edwards, head of brand at DeadHappy, said: "We've seen incredible growth over the past year, driven by consumers getting fed up with the long-winded and laborious way the life insurance sector works and seeking out easier, hassle-free ways of doing it. Why is life insurance typically so boring? It's a part of life – it should at least be interesting to plan.
"And more importantly – it should be planned. The one certainty in life is that we're all going to die. We know that asking people to 'please die responsibly' may shock or surprise some consumers, but it really is time life insurance is pushed front of mind. There's a £2.4 trillion protection gap in the UK made of 8.5 million individuals who don't have protection.
"Hoping your family and friends somehow magically know what your wishes are when you die is somewhat bewildering. More to the point, ensuring everything is in order means there is one less thing for your loved ones to deal with during a very difficult time. This campaign is about encouraging all of us to genuinely think about what we'd like to happen when we die; whether that's giving loved ones a trip of a lifetime, leaving one final jab of banter at our pals or ensuring your partner and children have a roof firmly over their heads."